URL copied to clipboard. Send it!
Ojai, CA $25-$44
Soule Park Golf Course
Variety and Value in a Magical Setting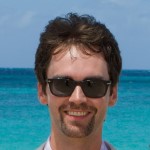 by Josh Sadlier | July 5, 2021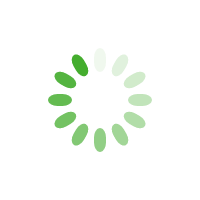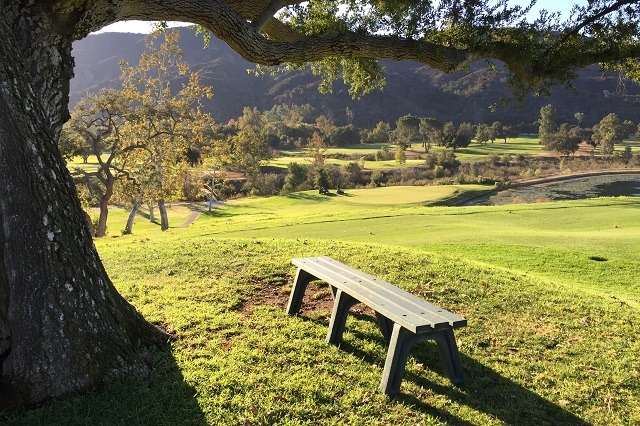 ---
---
Designed by William F. Bell in 1962 and renovated in 2005 by Gil Hanse—who has since designed The Olympic Golf Course for the 2016 Rio Summer Olympics, among other projects—Soule Park Golf Course isn't short on star power. It should come as no surprise, then, that it's one of the best courses in the greater Los Angeles area, though it's technically closer to Santa Barbara. Ringed by picturesque mountains and routed through rolling terrain dotted with oak trees, Soule Park's layout is impeccably maintained and unusually diverse. You'll gain new insight into its nuances every time you play, and the challenge of trying to figure it all out is one that never gets old.
Pros & Cons
Excellent variety from hole to hole, heavily contoured greens with lots of twists and turns, beautiful setting, well-maintained, surprisingly affordable.
Power lines and other visible infrastructure occasionally detract from the natural beauty, last couple of holes feel a bit anticlimactic.
An epic golf experience for the same price as your local muni, Soule Park is one of California's finest public tracks.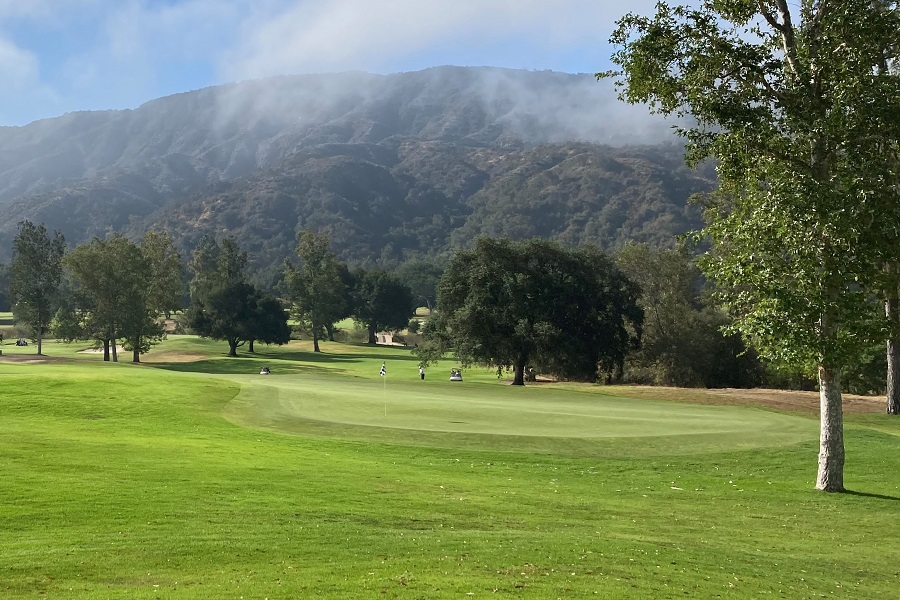 Intro to Soule Park Golf Course
Much of Soule Park's character comes from its enviable environs. Situated at an elevation of about 750 feet in the Ojai Valley and surrounded by mountains that rise to more than 5,000 feet, the course would be a slice of golf heaven even with a relatively pedestrian design. But its endlessly engaging layout vaults it into the top tier of affordable public courses. The routing goes up, down, and all around, utilizing multiple footbridges that span scenic arroyos and holding your interest with a new set of challenges on each hole.
This is a course that can bite you on just about every hole, which is also part of its appeal.
Indeed, some may find Soule Park a bit too challenging for comfort. The greens are quick and full of subtle slopes that are hard for newcomers to suss out, while the significant bunkering makes it unlikely that you'll get through 18 without at least a few trips to the beach. Soule Park does have forward tees that cut the yardage down to 5,236 versus 6,856 at the tips, with a handful of options in between. Pick the right tees for your skill level and you'll have a fighting chance, but this is a course that can bite you on just about every hole, which is also part of its appeal.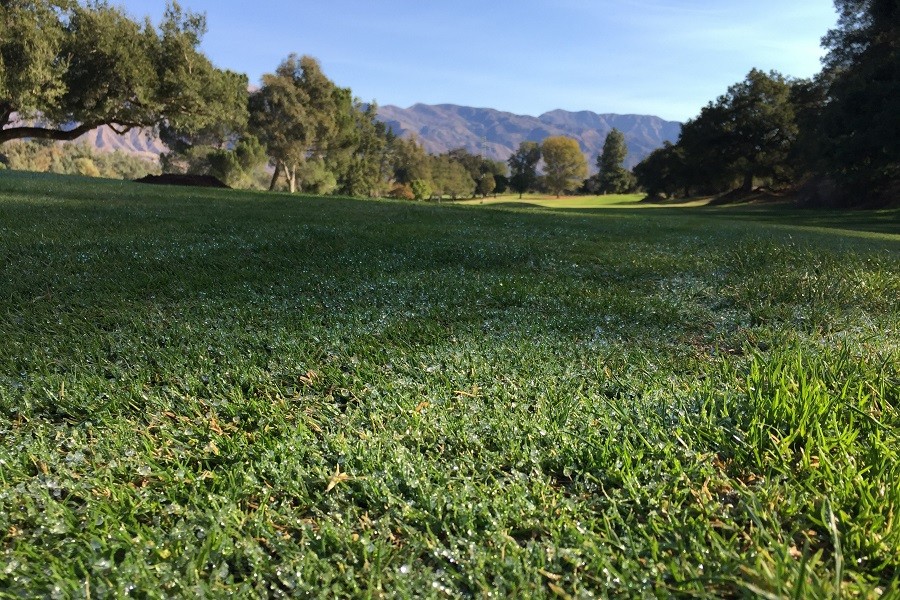 Quite hilly in some places but flat in others, with greens generally located close to the next tee (there's a bit of a trek between the 15th and 16th), Soule Park is a highly walkable course. If you want to fuel up for the five-plus miles—or refuel after the round—the on-site Soule Park Bar & Grill offers an extensive menu that features tacos, burgers, wraps, and a lot more. Practice facilities are comprehensive, comprising a full driving range, a large putting green, a practice bunker and a chipping area.
Playing Soule Park Golf Course
Orange Tees (6,588 Yards)
Step up to the elevated tee at the par-4 first (382 yards) and it's immediately clear that Soule Park doesn't give you a warmup hole. The irrigation pond down below will swallow just about any miss left, so picking a target on the right side is advised.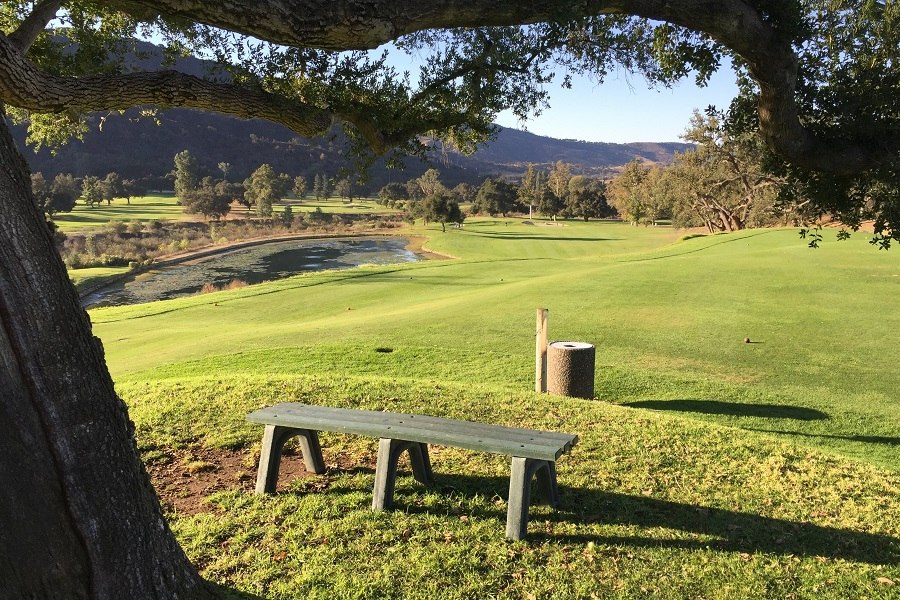 Adding a degree of difficulty to early tee times is the typical blanket of morning fog from the Pacific Ocean, which—it's easy to forget—sits just 15 miles to the west. For reference, the photo below was taken at 6:30am in early summer.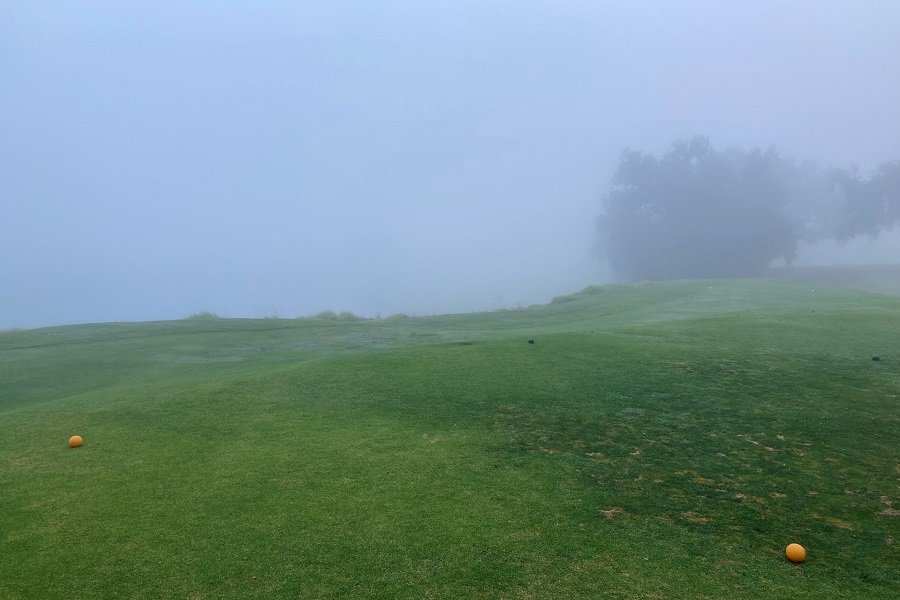 The approach shot is another tough one, as the elevated green is guarded by bunkers and slopes significantly from front to back. Your putt or putts will introduce you to the subtle breaks and speedy rolls that are a Soule Park trademark. Par merits an early fist pump.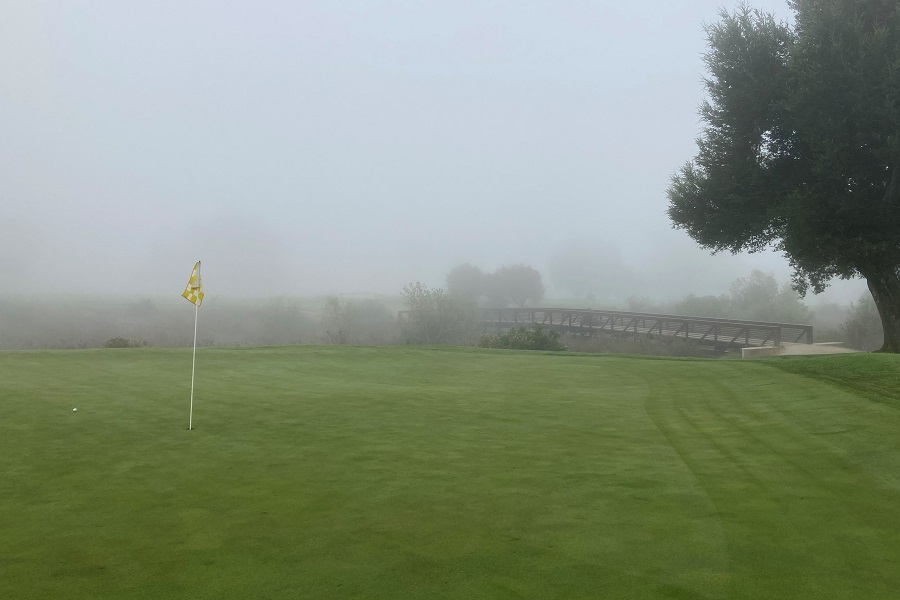 The par-4 second (361 yards) is a dogleg-right with a forced carry over the arroyo from the back two tees (Oak and Orange). Avoid the bunker on the right—a good target off the tee—and you'll have an inviting second shot that plays slightly downhill to a wide green. It's a fun hole with less teeth in it than the first.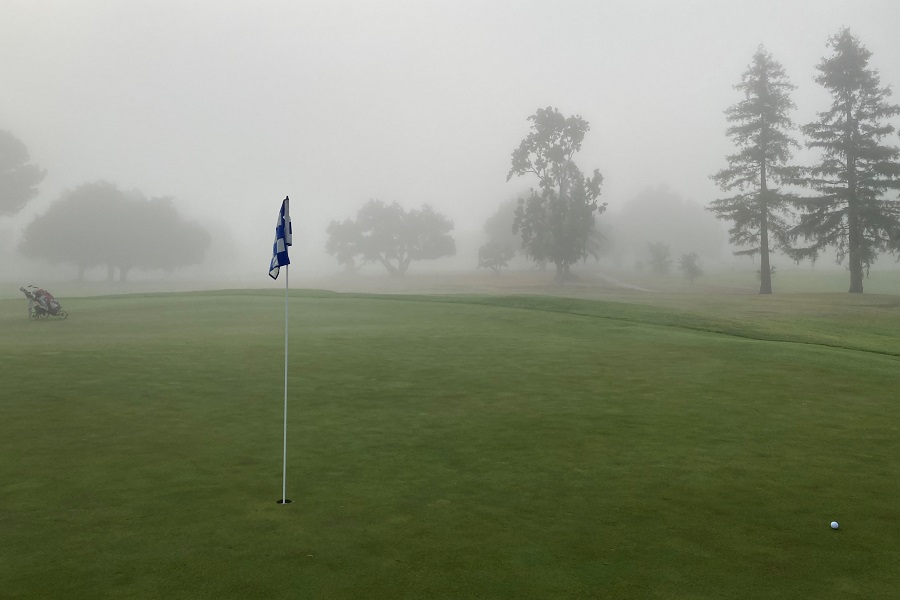 The par-3 third (132 yards) is a gem of a short hole. Playing steeply uphill and guarded by bunkers short right and long left, with pretty much every putt wanting to funnel back down the hill, it's a tough par even if you hit the green.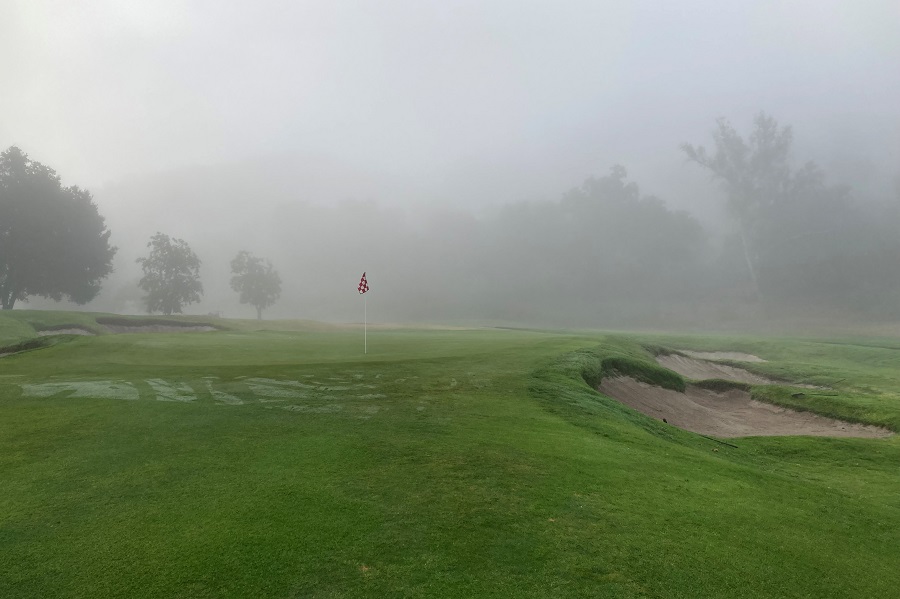 It's also an easy double-bogey if you find one of the back bunkers, necessitating a treacherous downhill recovery shot that could easily end up in the front bunker complex or down below it. If you haven't already been thinking that Soule Park feels like a special—and demanding—course, the third is likely to plant that seed.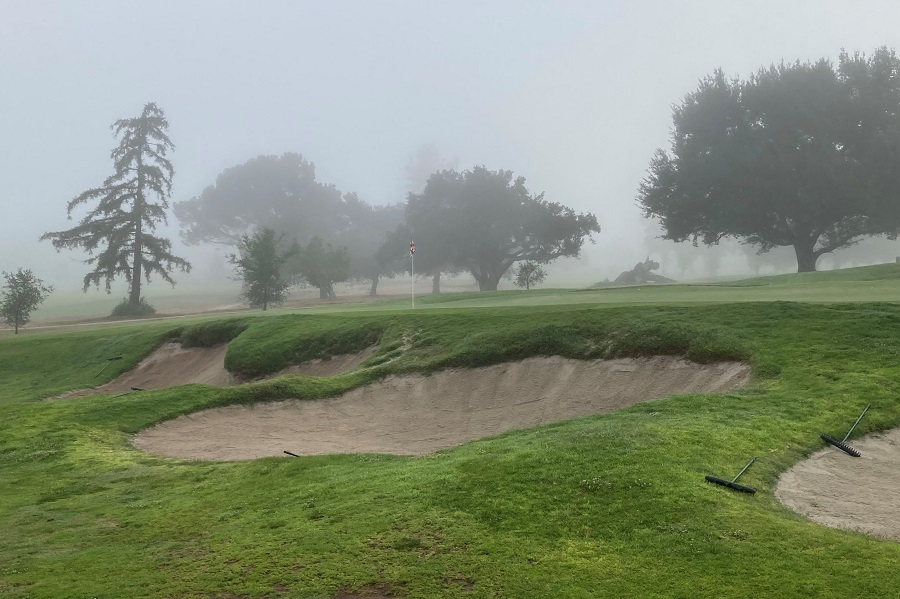 The par-5 fourth (502 yards) is a chance to get one back and/or get ahead in preparation for the tough upcoming stretch. Playing downhill off the tee to a generous landing area, it's effectively a 450-yarder if you find the fairway, and the green is wide and accommodating. Par is a bit disappointing here, and that's a rare thing to say at Soule Park.
Making it back-to-back par 5s, the fifth (478 yards) is even shorter, but we'd argue it plays harder despite its higher handicap on the card (17 versus 13 for the fourth). Off the tee, the power lines overhead are one of the few aesthetic lowlights at Soule Park (there's the odd exposed electrical box and such elsewhere), and you simply cannot miss left—it's O.B. into an inaccessible field.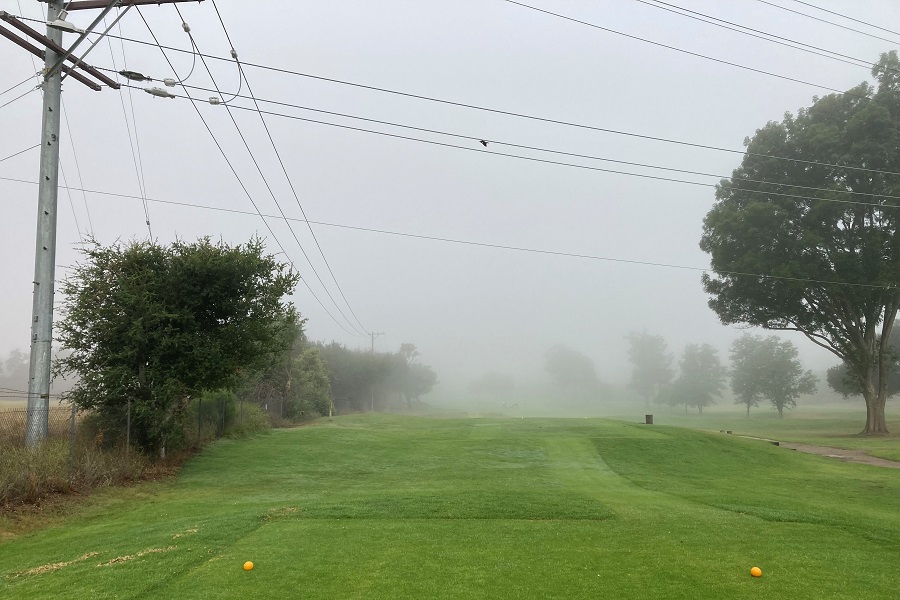 The fairway is also narrower than that of the fourth, and O.B. left continues to threaten on your approach. The reward at the end is a delightful punchbowl green that wants to help your ball get close, although there's no such thing as a gimme on five—even two-footers have an unsettling amount of slope.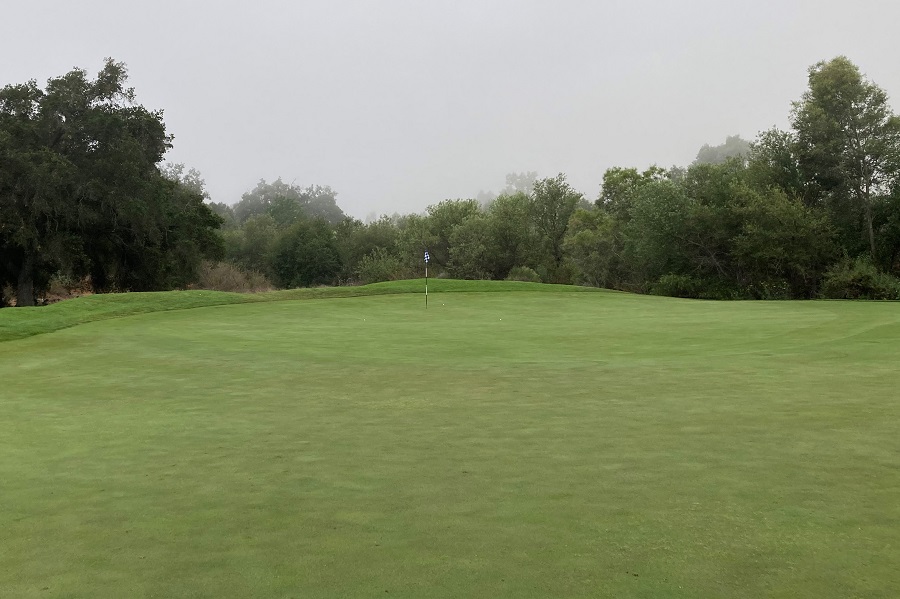 Hopefully you're feeling good about your score at this point, because the next three holes are really hard. The par-3 sixth (229 yards) plays slightly uphill and is all carry, thanks to its elevated green. Pass that test and you're staring down the par-four seventh (420 yards), which is only routine if you manage to send a 270-yard-plus drive up the fairway moving right to left. Otherwise, you'll be looking at a long approach into an undulating green with a notable swale in the middle and bunkers lurking on the right.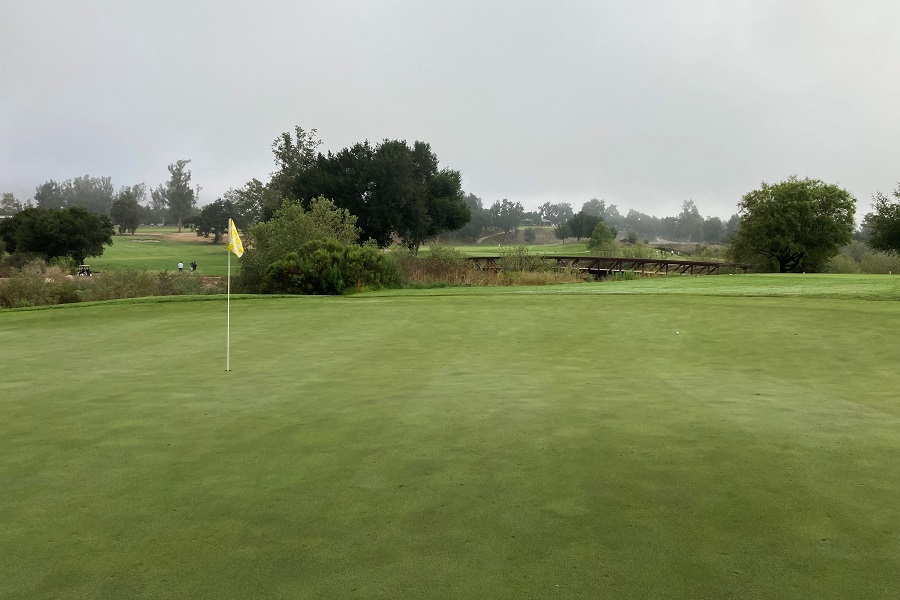 Then comes the par-4 eighth (408 yards), which is the hardest of all. There's another forced carry from the back tees—back across the same arroyo you had to carry on the second—and the uphill tee shot requires precision.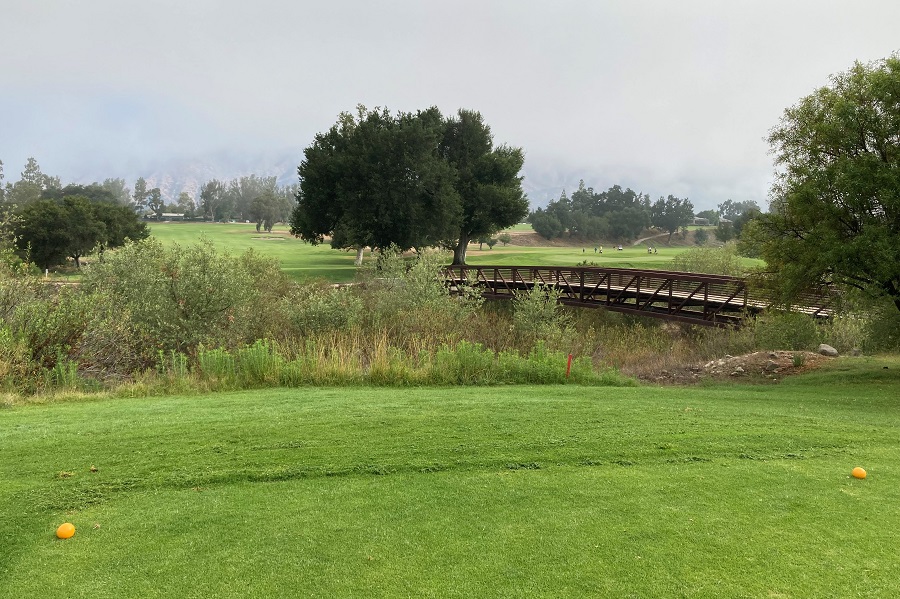 Misses left will likely go O.B., and the hill tries to kick your ball in that direction, so a drive favoring the right side is the play. From there, you'll have a steep uphill approach to a perched green that flicks away balls landing short, long, or left.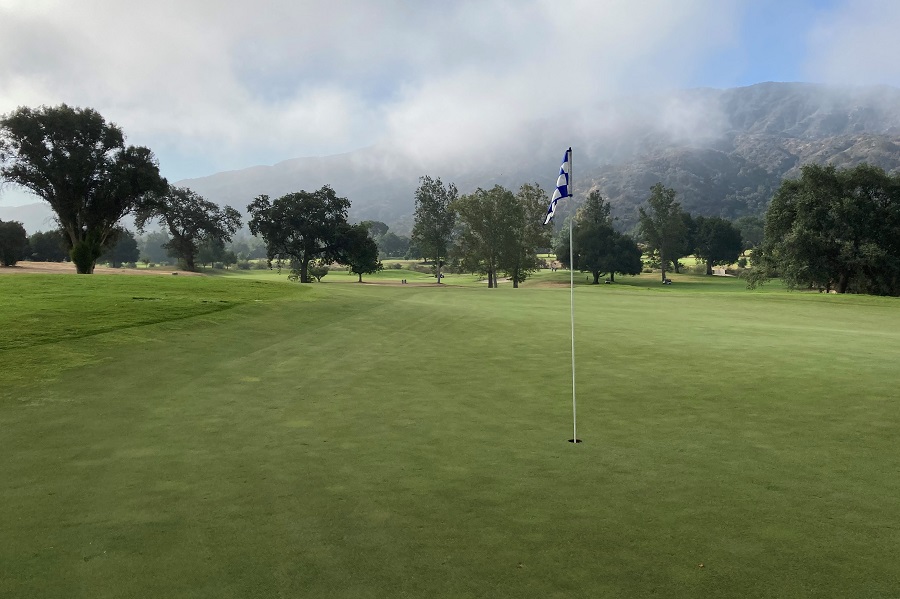 On the scorecard, these three holes carry handicaps of five, three, and one, respectively. It's a brutal stretch for scoring, but great fun to play nonetheless—a hallmark of an outstanding golf course.
The par-4 ninth (347) gives you a breather after running that gauntlet, but it's an interesting hole in its own right, featuring a wall of bunkers in the middle of the fairway that ramps up to an upper fairway in front of the green.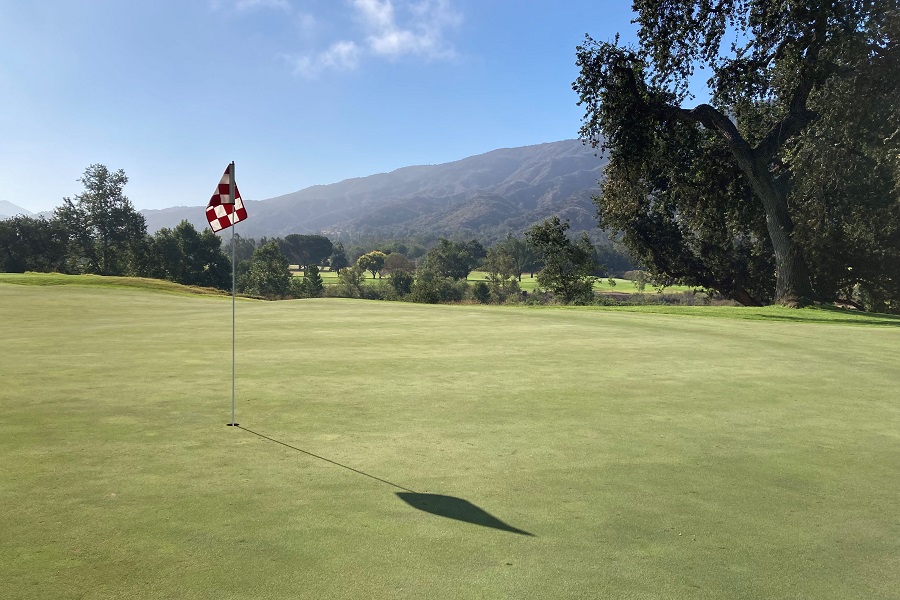 There's not much to be gained by trying to carry the bunkers with driver, so the smart play is to skirt them on the right or stay short of them. You've got plenty of fairway either way, and it's only a short iron in from that area.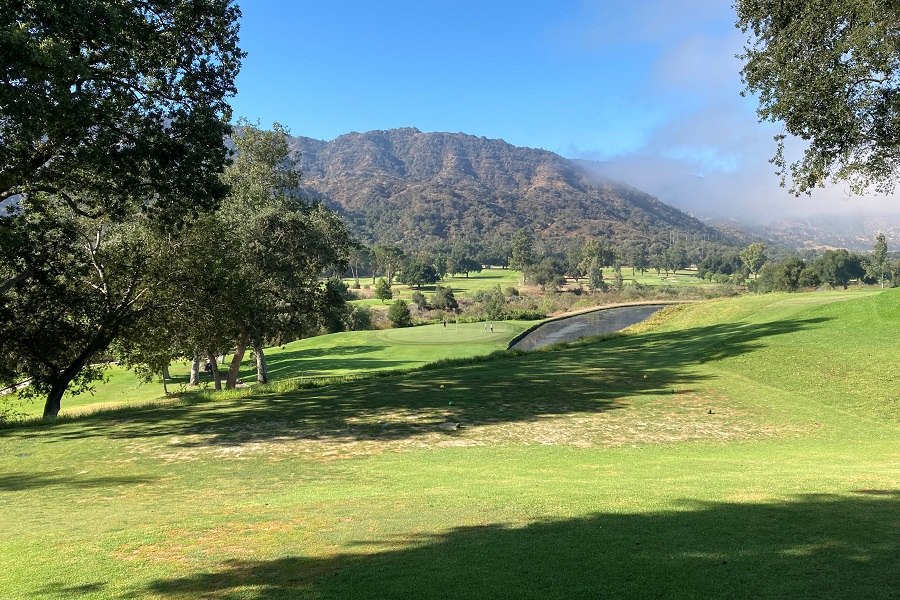 Kicking off the back nine in style, the par-3 tenth (155 yards) gives you both a commanding view and a sudden strong desire not to miss right. It's a difficult hole despite the 14-handicap rating on the card, as the elevation adds distance to your tee ball, but you definitely don't want to miss long, either.
The dogleg-left eleventh (513 yards) is another gettable par 5, the second shot playing shorter than the number due to a slight downslope and plenty of run-up room in front of the green. Of course, the green is full of tricky humps and slopes, but that's Soule Park for you. The par-4 twelfth (420 yards) ramps up the danger with a dogleg right past a large bunker that sets up a nail-biting approach. Elevated and irregularly shaped, with two lateral tiers and a sharp dropoff around the front left, the twelfth green gives you a lot of ways to miss the surface altogether and then three-putt when you get up there.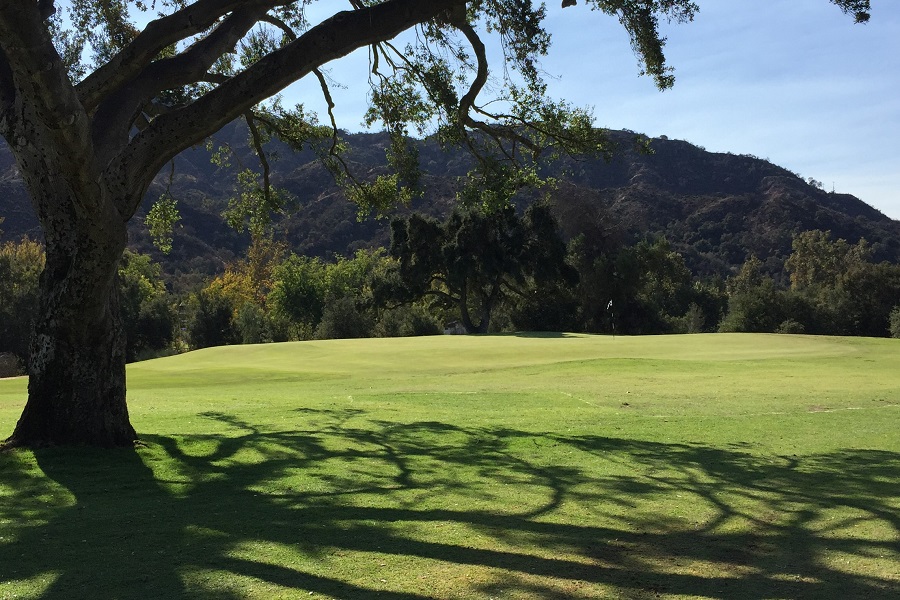 The par-4 thirteenth (357 yards) merits its gentle 16-handicap rating. You'll struggle to miss the enormous fairway off the tee, while the prominent bunker in front of the green is a lot farther from the fringe than it looks—it's not in play unless you really chunk your approach.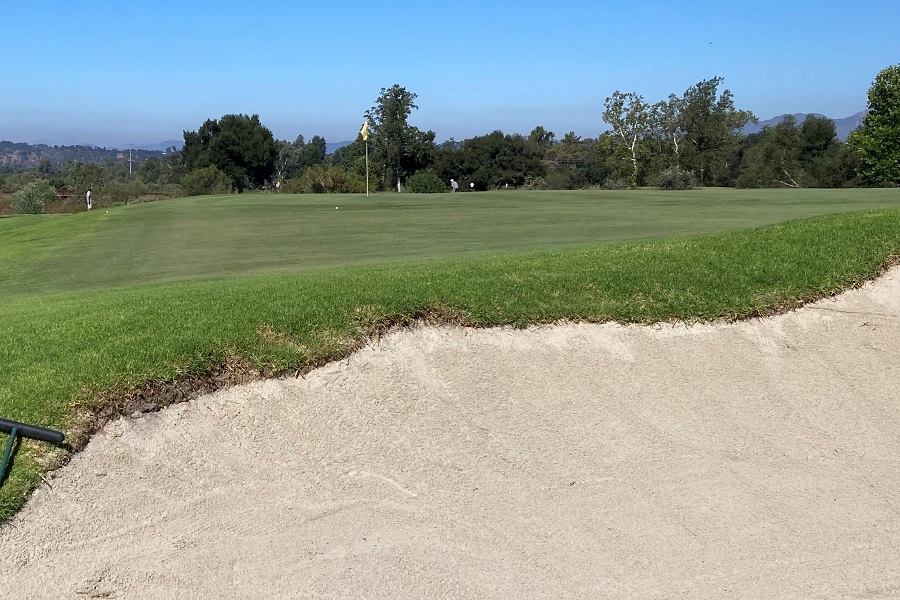 Then fourteen (420 yards) and fifteen (418 yards) give you a one-two punch of parallel par-4 excellence, the former playing uphill with formidable bunkering around the green and the latter playing back down the hill with a forced carry on the approach.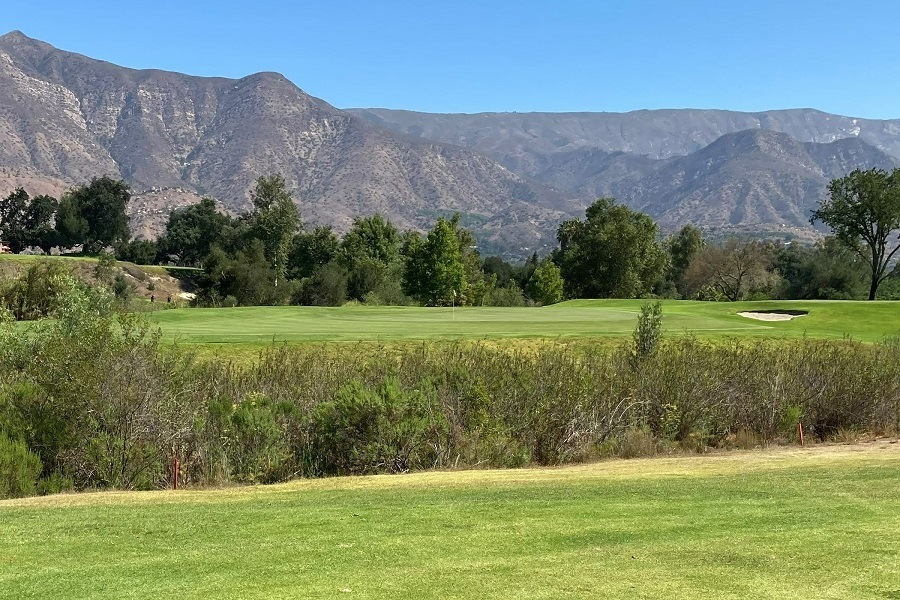 Fifteen is in the running for Soule Park's prettiest hole, framed by mountains and defined by that attention-grabbing carry over the arroyo. Because it plays downhill, it's not as demanding off the tee as the yardage suggests, but you might feel differently if you're facing a 175-yard approach with the arroyo on your mind.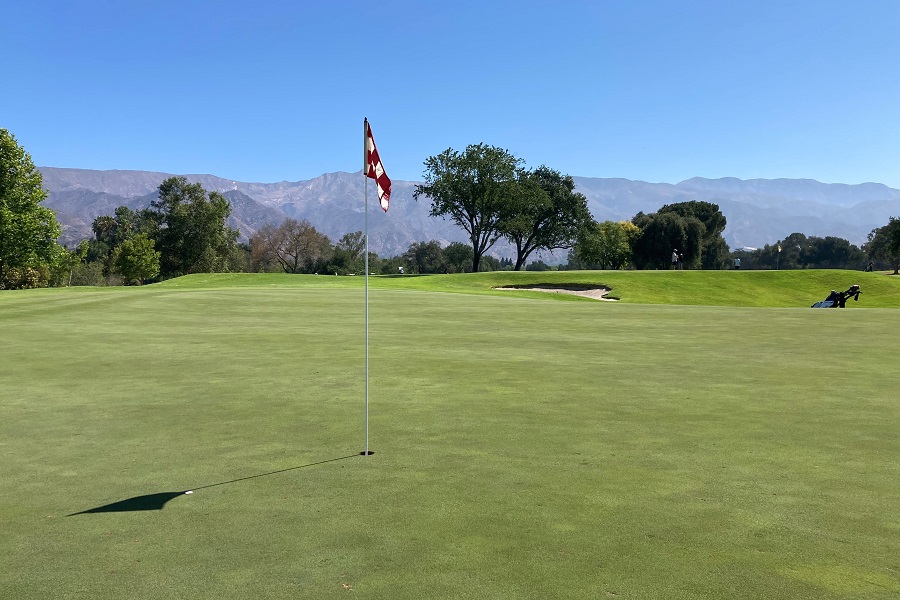 The par-3 sixteenth (162 yards) is another short gem, its back-to-front sloping green framed by extensive bunkering left and right. With shots that land short inevitably tumbling back down the hill in front, there's no good place to miss. Much like the par-3 third, it's a stiff test, with any miss bringing bogey or worse very much into play.
It would be nice if the par-5 eighteenth provided a bit more visual drama to top off the round.
After a more or less unbroken string of outstanding golf holes, the par-4 seventeenth (392 yards) and par-5 eighteenth (492 yards) can feel a bit anticlimactic coming home. They're both flat holes, the former playing alongside the driving range's netting on the left and the latter running parallel back to the clubhouse. Eighteen is typically a three-shotter despite the inviting yardage—a long ditch runs between the fairway and the green, so it's all carry if you want to get on in two. They're fine golf holes in their own right, but after sixteen mostly exceptional ones, they fail to stand out, largely because the topography of that part of the property is relatively mundane. It would be nice if the finishing hole in particular had a bit more visual drama to it.
But the wouldas and couldas are few and far between at Soule Park. Taken as whole, it's right up there with any similarly priced public course in the country, and superior to many a course that costs twice as much.
Conditions & Pace of Play
Every maintenance crew has an off week now and then, but for our money, Soule Park is one of the best-maintained courses in the region. The fairways are lush and tightly mown, the greens roll fast and true, and the tee boxes are generally well-grassed and supple. Given the course's affordability—we're talking run-of-the-mill muni prices here—it's especially remarkable to find it in such great shape time and time again.
Pace of play is another highlight. Soule Park's distance from LA clearly keeps the crowds at bay, because slow play has almost never been an issue in our experience. You'll spend more time in the car if you're coming from the metropolis, sure, but your return on investment is an impeccably maintained course with great pace. It always feels worth the trip.
Parting Thoughts
We don't mean to damn Soule Park with faint praise by repeatedly bringing up value; it's just that courses of this quality are generally not found in this price range. Even at $100 a pop—which another of Hanse's courses, Rustic Canyon in Moorpark, will run you at peak times—Soule Park would be highly rated for its layout, locale, and conditioning. The fact that you'll be hard-pressed to pay half that is just one more reason why it's a can't-miss course if you're within striking distance.
---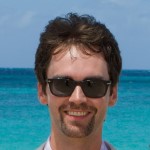 by Josh Sadlier
Based in Los Angeles but always a threat to drive long distances for golf, Josh plays Callaway XR irons and a Big Bertha Titanium 454 driver, which he ferries around in a 1997 Mercedes-Benz E320 sedan that has unexpectedly become his favorite car ever.
Soule Park Golf Course Details
| | |
| --- | --- |
| GG Rating | 8.7/10 |
| Price | $25 - $44 |
| Address | 1033 East Ojai Drive, Ojai, CA 93023 |
| Website | Visit |
| Phone | 805-646-5633 |
| Holes | 18 |
| Par | 72 |
| Yardage | 5236 - 6856 |
| Course Rating | 66.9 - 73.0 |
| Slope | 114 - 128 |
| Cart | Available at extra cost |
Soule Park Golf Course Photos (20)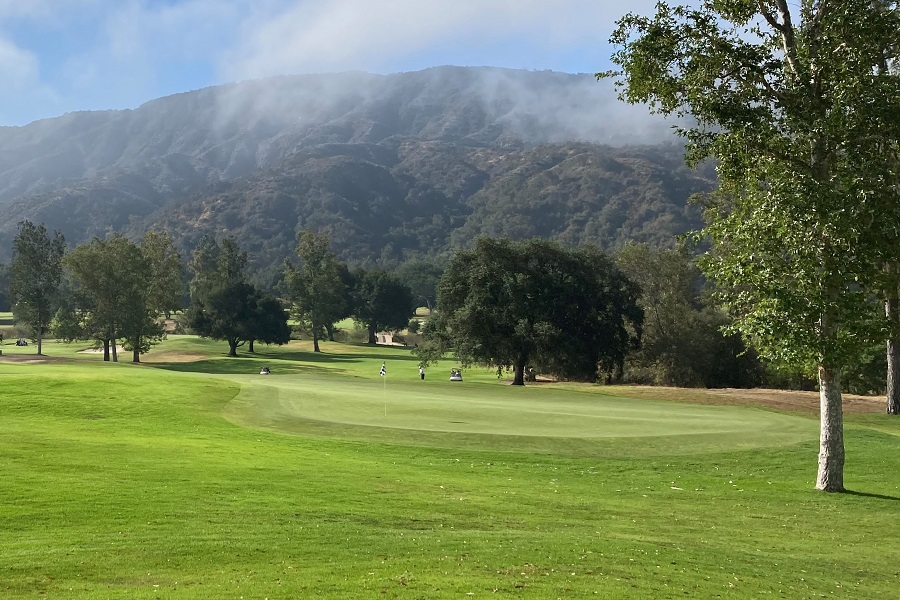 Soule Park Golf Course: Hole #8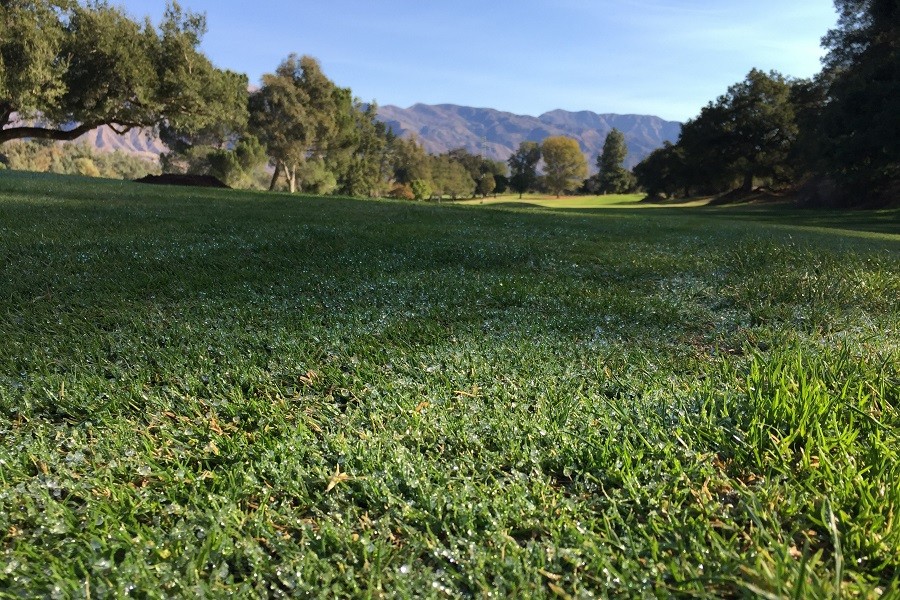 Soule Park Golf Course: Hole #4 Fairway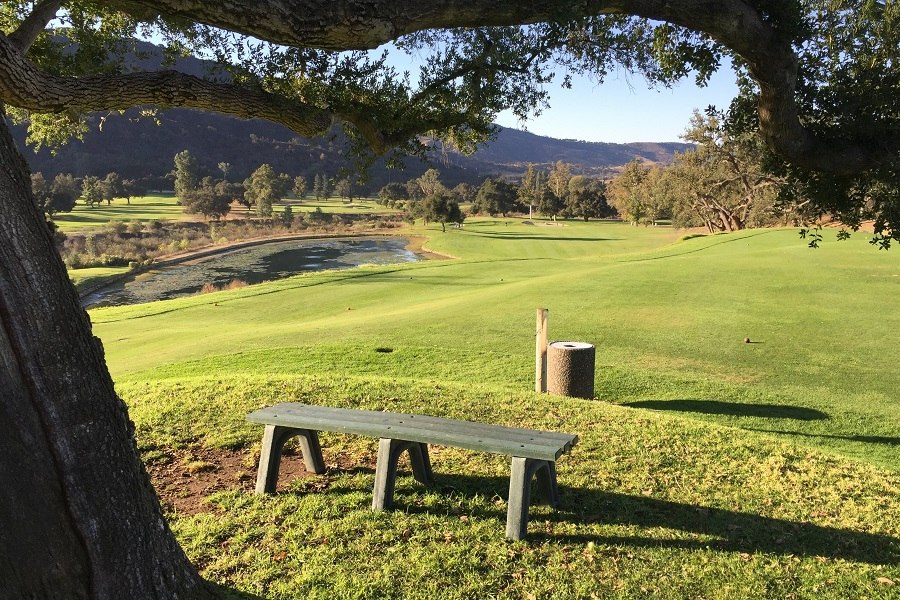 Soule Park Golf Course: Hole #1 Tee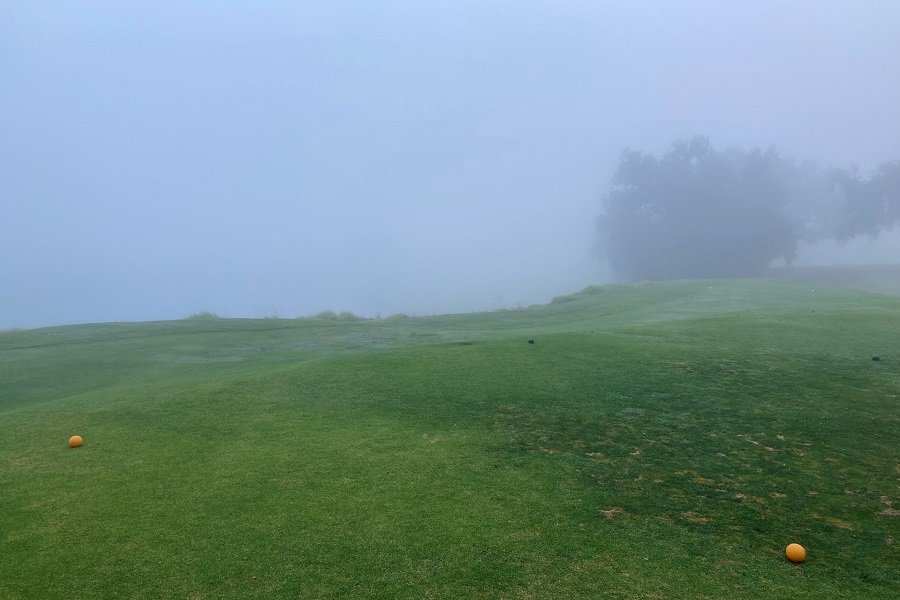 Soule Park Golf Course: Hole #1 Tee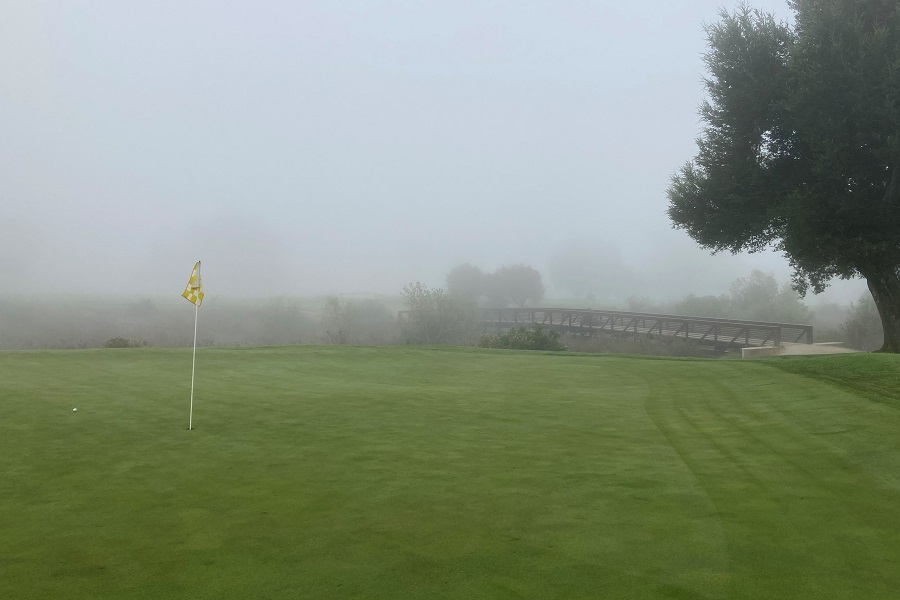 Soule Park Golf Course: Hole #1 Green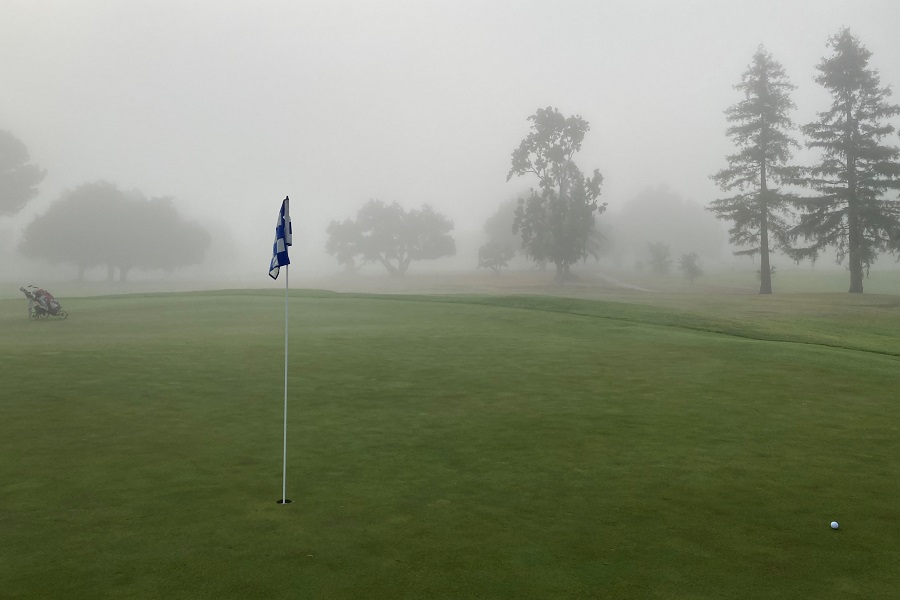 Soule Park Golf Course: Hole #2 Green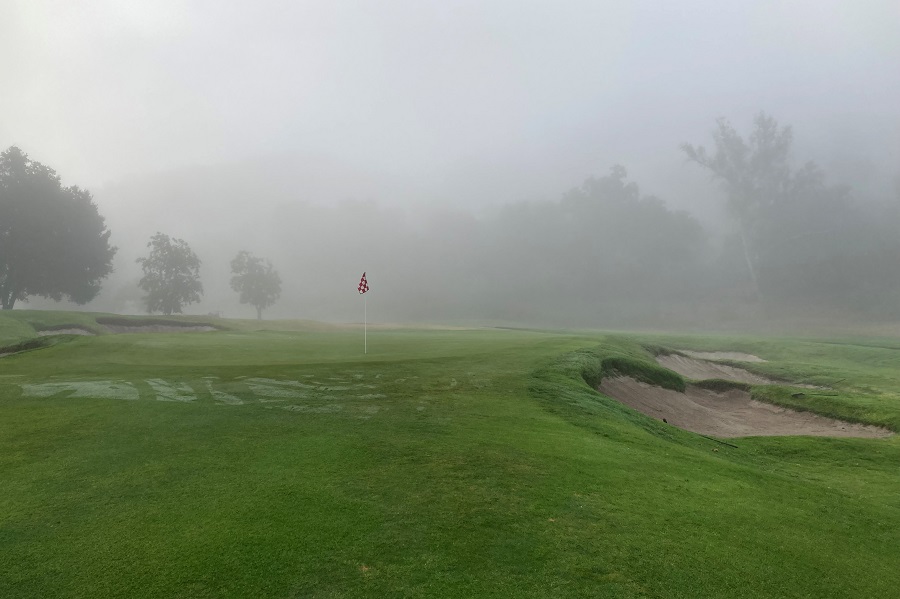 Soule Park Golf Course: Hole #3 Green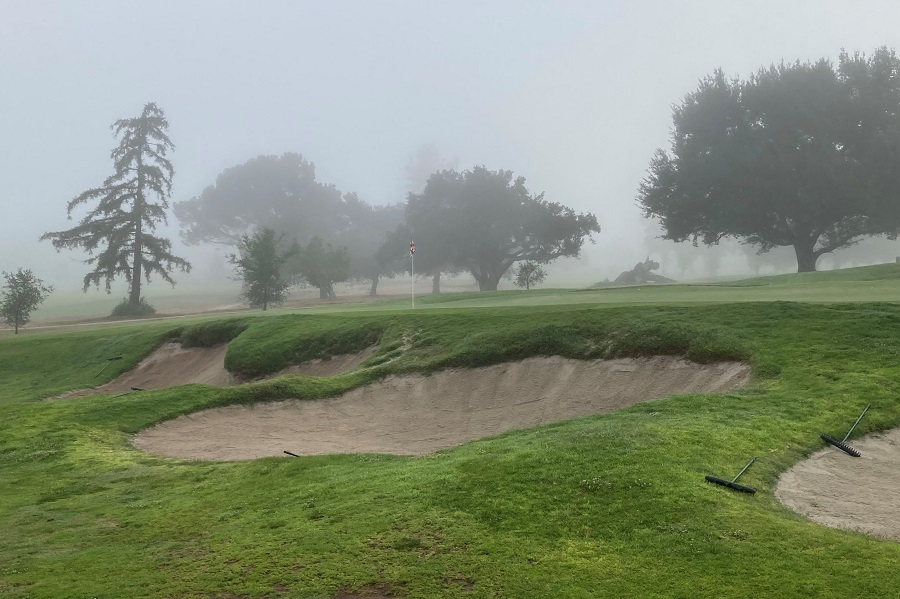 Soule Park Golf Course: Hole #3 Green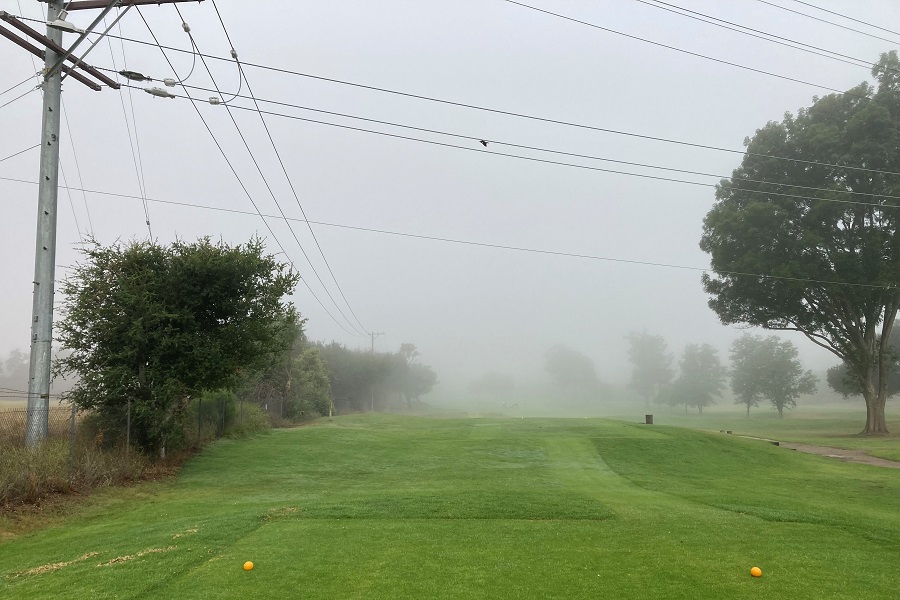 Soule Park Golf Course: Hole #5 Tee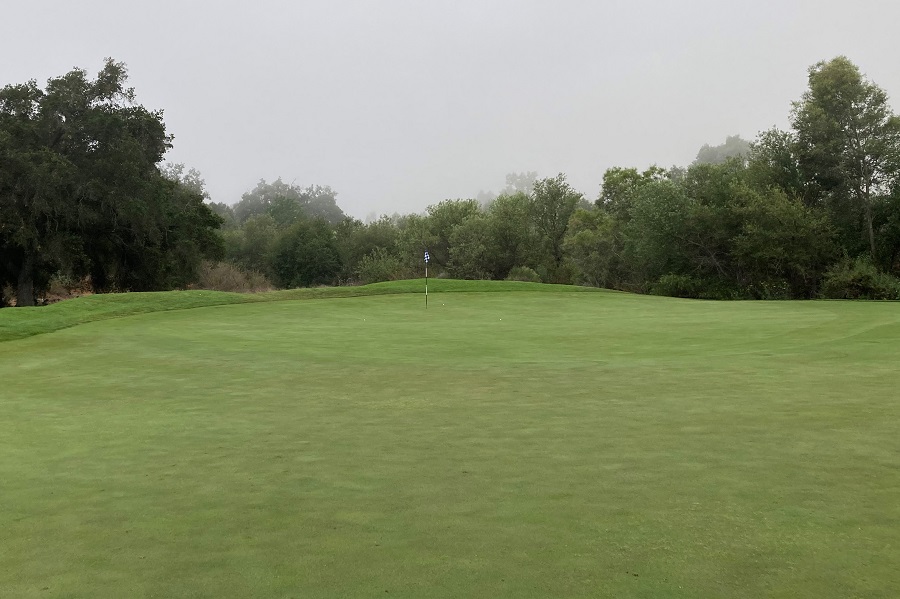 Soule Park Golf Course: Hole #5 Green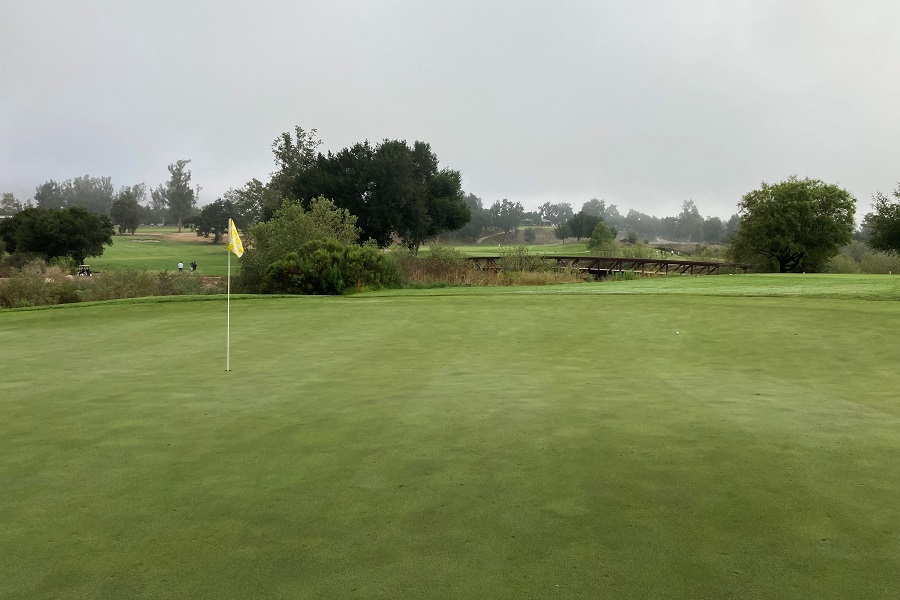 Soule Park Golf Course: Hole #7 Green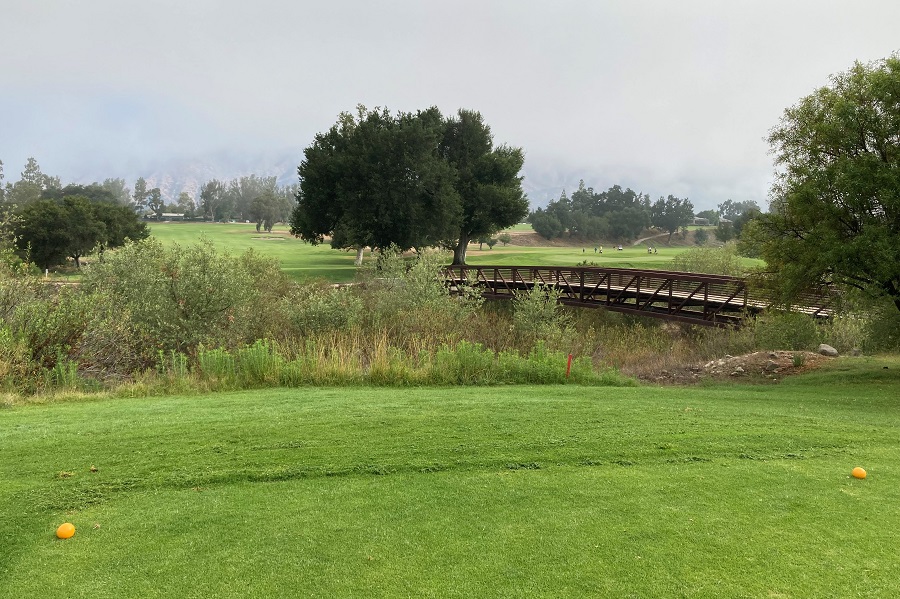 Soule Park Golf Course: Hole #8 Tee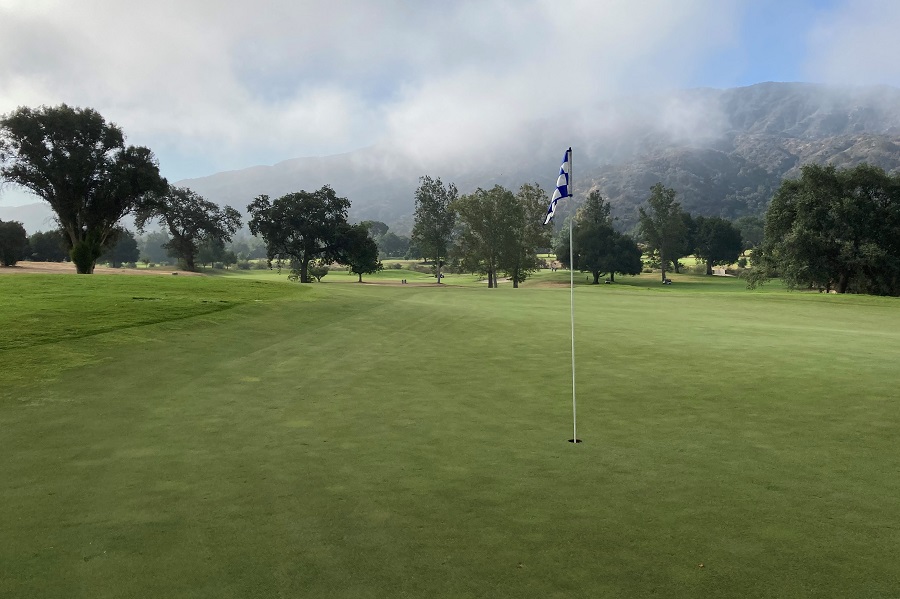 Soule Park Golf Course: Hole #8 Green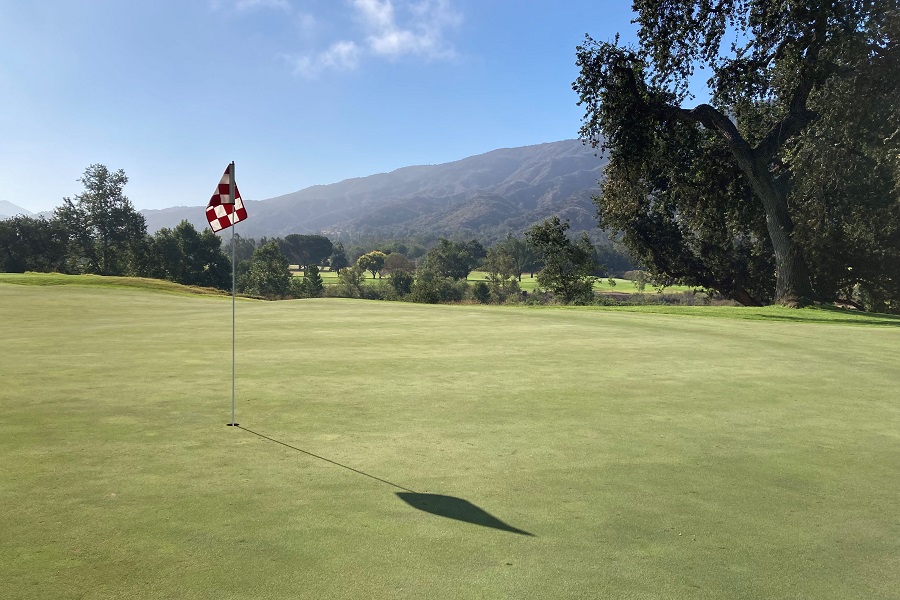 Soule Park Golf Course: Hole #9 Green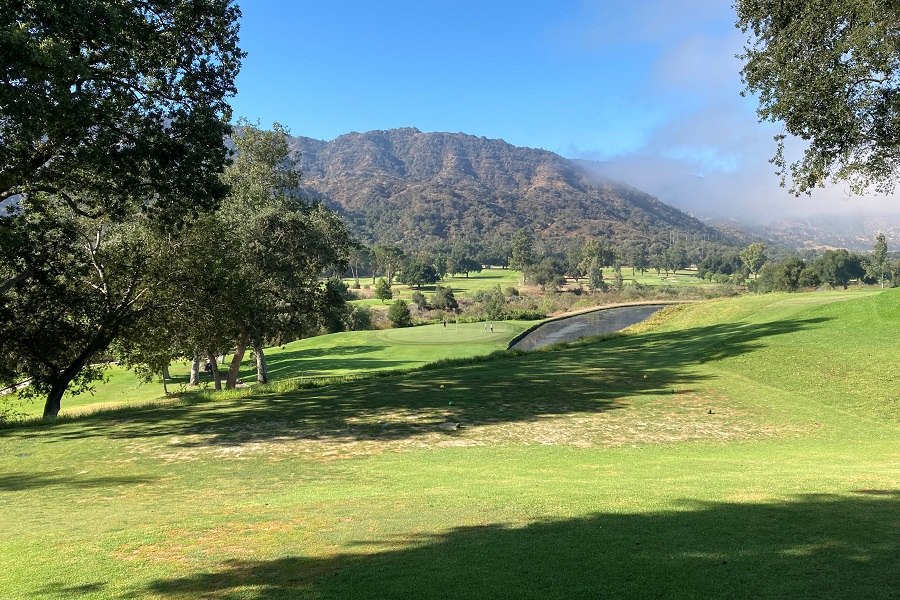 Soule Park Golf Course: Hole #10 Tee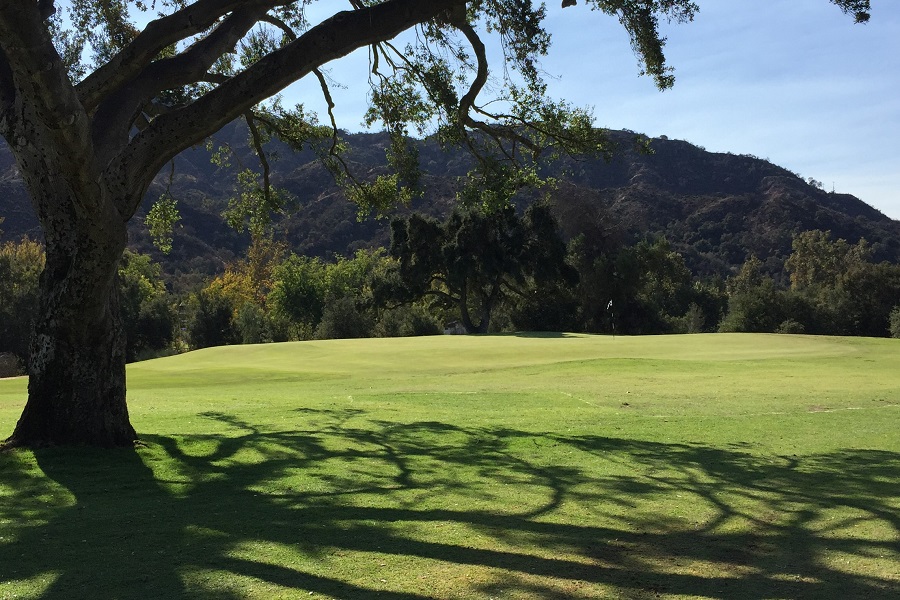 Soule Park Golf Course: Hole #12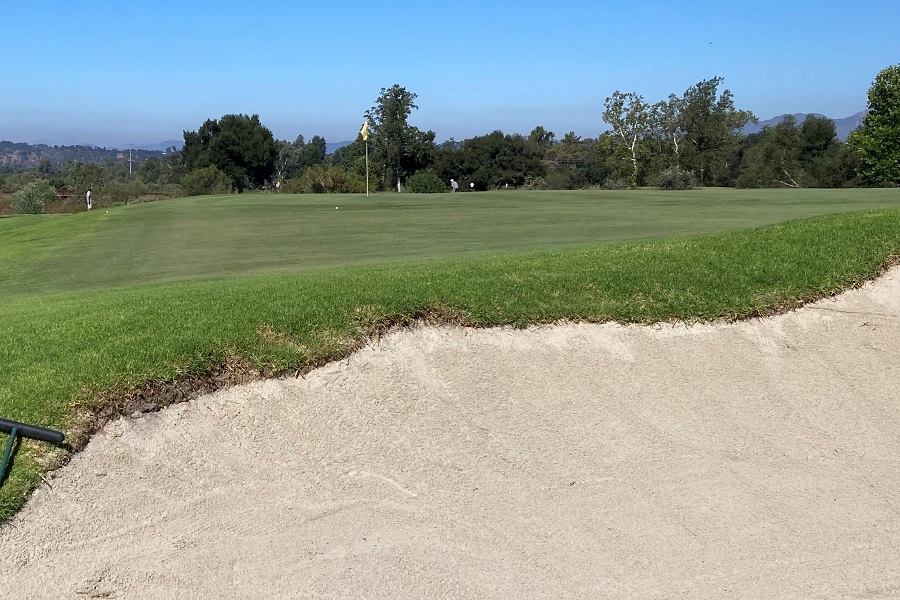 Soule Park Golf Course: Hole #13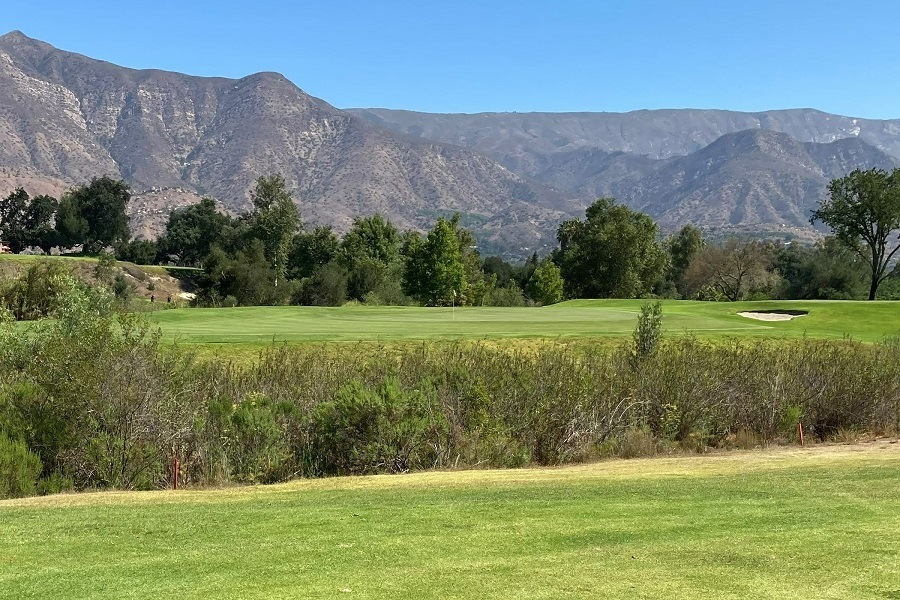 Soule Park Golf Course: Hole #15 Fairway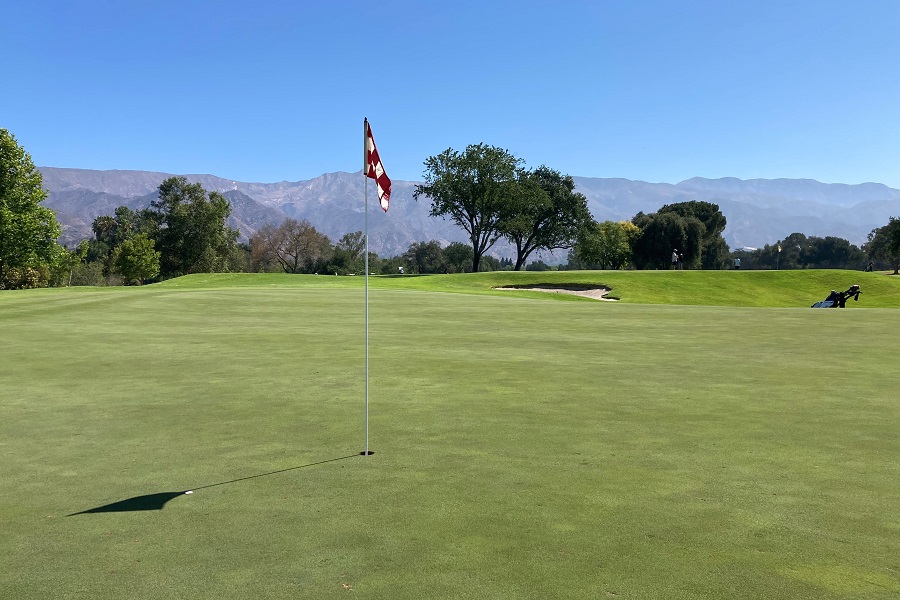 Soule Park Golf Course: Hole #15 Green
Soule Park Golf Course: Hole #12 Green
---