URL copied to clipboard. Send it!
---
---
You want humps? Santa Anita's got humps. The fairways are full of them, while the greens are humps unto themselves, typically elevated and dome-like with slopes running off in multiple directions. Albeit frustrating at times, this lumpy landscape is what makes Santa Anita special and fuels an enduring desire to go back and play it better. If you fail to exact revenge, you can always look up at the stunning backdrop of the San Gabriel Mountains to calm yourself down. It also helps to reflect on how little you paid for such a memorable round, often with a surprisingly agreeable pace of play.
Pros & Cons
Undulating fairways add character, challenging elevated greens, captivating mountain scenery, relatively easy to get a tee time.
Undulations can result in funky bounces and positions, those greens can ruin your score in a hurry, hit-or-miss course conditions.
Santa Anita generates a range of emotions, but it's got a fascinating history and a unique design that'll keep you coming back for more.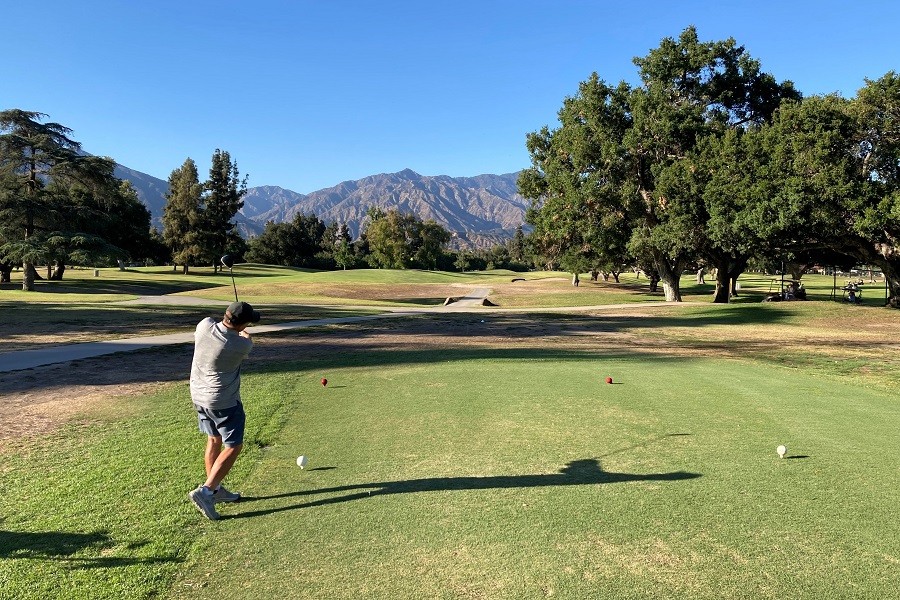 Intro to Santa Anita Golf Course
Santa Anita has a history that you won't soon forget. Leaving aside its ancient past as part of the "Lucky" Baldwin Ranch, the golf course as we know it dates to 1938, when it opened to the public with funding from FDR's Works Progress Administration. The course architect—this is the part you won't forget—was James Harrison Smith, who actually wasn't an architect at all, but rather a young LA County civil engineer.
The course architect wasn't an architect at all, but rather a civil engineer with no experience who spent a year studying the world's great courses.
Tasked with building a golf course despite having no prior experience, he spent a year studying the world's great golf courses, according to the noted golf writer and occasional course designer Geoff Shackleford, before piecing Santa Anita's 18 holes together. Reasonable golfers could differ about the outcome, but considering that Santa Anita is the only track to Smith's name, it has to rank right up there with the one-hit wonders of golf course design.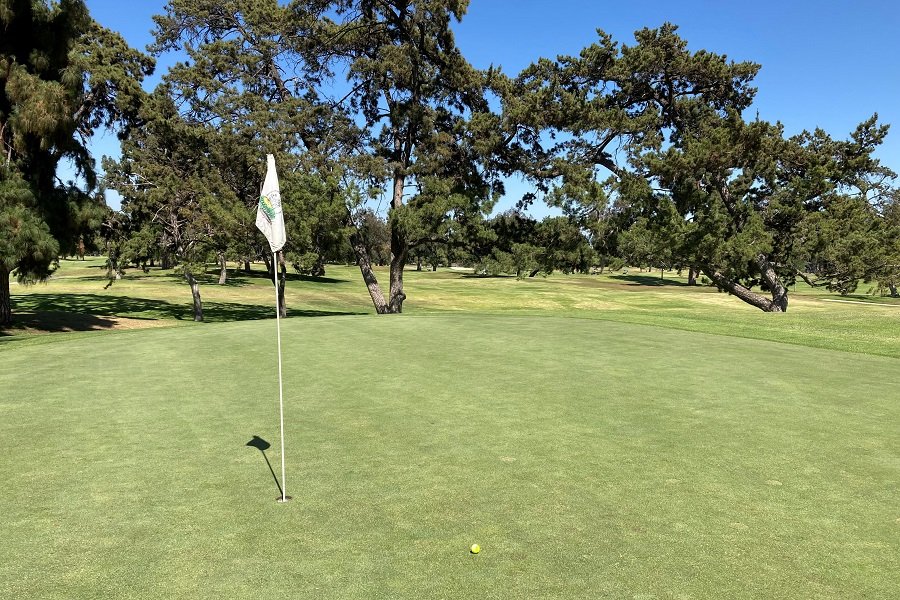 Play Santa Anita Golf Course today and you'll naturally be struck by the dramatic undulations throughout, which didn't exist until Smith came along—per Shackleford, the land was previously "dead flat." But the course is eminently walkable nonetheless, the humps adding only a modest degree of difficulty to the stroll. If you want to warm up before the round, the full-length driving range has you covered, while the on-site restaurant's walk-up window offers quick sandwiches and the like to fuel your swing. Generally forgiving off the tee, Santa Anita's imaginative and distinctive layout gives your irons and short game a test like few other munis can.
Playing Santa Anita Golf Course
Blue Tees (6,412 yards)
The front nine kicks off with a 371-yard par 4 called "Thomas" in honor of George C. Thomas, who designed many notable courses in his day, including Riviera. We should note here that Santa Anita is highly unusual among munis in having a name for each hole, a feature generally reserved for snooty premium tracks. In this case, there's nothing pretentious about it—it's a testament to novice designer Smith's appreciation for the many influences on his final product. Anyway, Thomas is a rather nondescript opening hole, only hinting at the challenges to come with its slightly elevated green that rejects run-up shots landing short.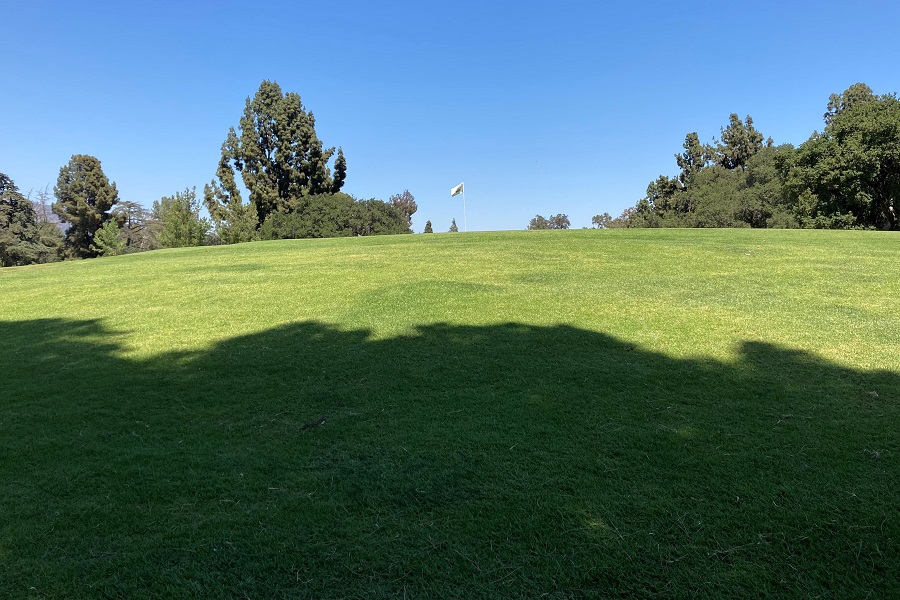 The par-4 second (364 yards) takes the gloves off with quite simply one of the hardest approach shots around. Come in high, soft and straight—taking care to carry the large front-left bunker, by the way—or you're going to be in a world of pain, bouncing down one side or another of the dramatically domed green.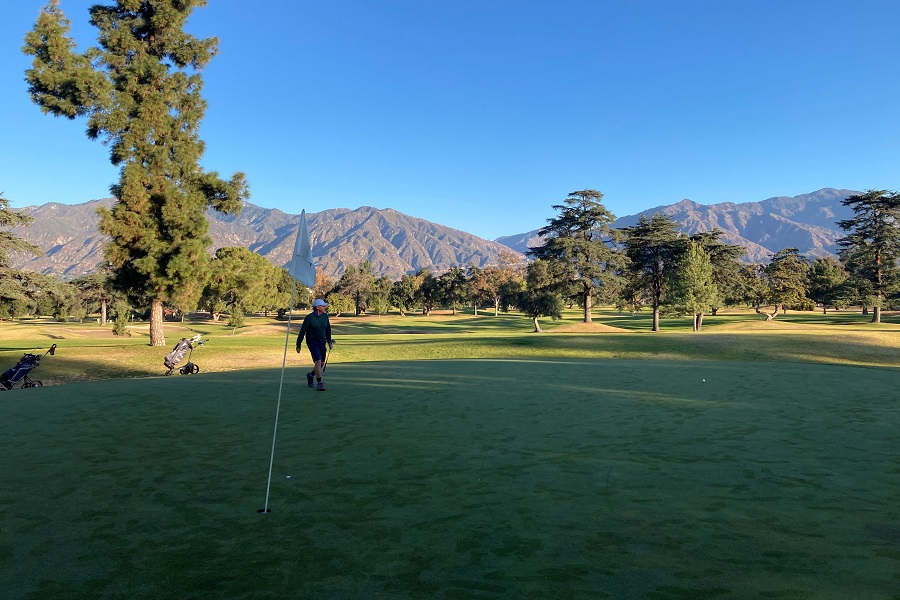 If you manage to hold the green with your second, slopes in all directions keep a three-putt bogey very much in play. It's a hole where you're playing defense against a big number despite its modest length. Par is a great score. A decent golfer might take a bogey if it were offered on the tee.
After all that drama, the par-5 third (554 yards) is a letdown, its huge fairway and seemingly arbitrary mounds giving it the feel of a grassy expanse in a park. The approach shot sticks to the script—elevated green guarded by a front bunker—but it's not particularly interesting.
The short but tricky par-3 fourth (134 yards) marks a return to form, asking for a precise short iron to a green that slopes significantly back to front. Five (375 yards) is another attractive hole—well, once you clear the flood control channel that runs between the blue and forward tees.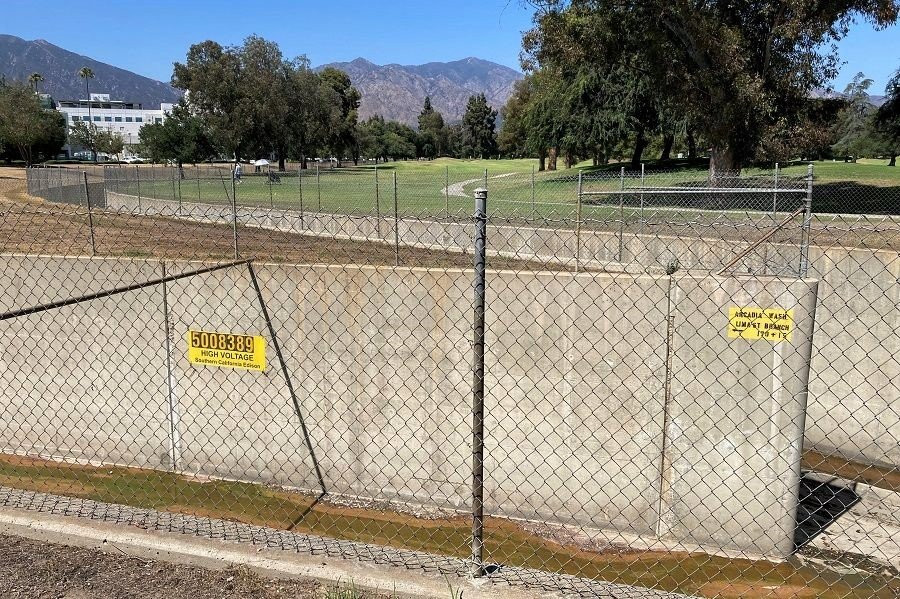 This will be your second encounter with that channel, the first having come on the walk from the third green to the fourth tee. The rest of the hole is quite pleasant, although the approach can be awkward thanks to a narrow green that seems to be canted at a 45-degree angle from where you're standing.
In terms of your score, the hits just keep on coming at "Hogback," a 411-yard par-4 that demands almost perfect accuracy on the approach. Miss right by a few inches and you'll bounce down into a nasty valley that may have more dirt than grass—good luck saving even a bogey from there. Miss a few inches left, meanwhile, and you're either in a bunker or in the valley below it facing an extremely difficult recovery pitch.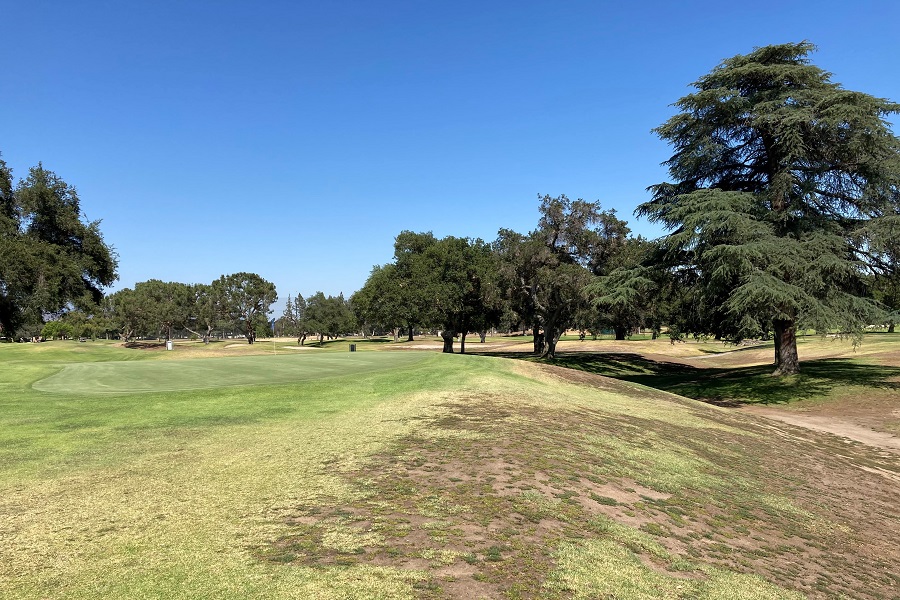 Approaches that hold the sixth green leave a lot of work to be done, a recurring theme at Santa Anita. Though narrow, the green is expansive front to back, and putts from the higher front side tend to keep on rolling past the pin. It's another hole where par feels like a brush with greatness.
The next few holes don't really distinguish themselves. The par-4 seventh (379 yards) doglegs left to a green that similarly slopes front to back, while the par-3 eighth (193 yards) reverts to a pronounced back-to-front slope at the green—miss long here and bogey is probably the best you can do, as you just can't stop it coming back down that hill.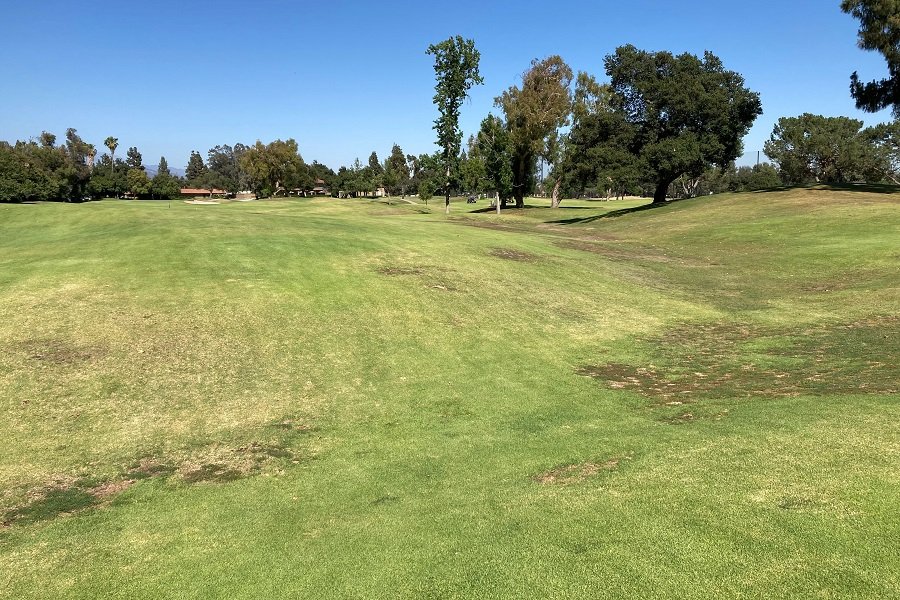 Rounding out the front side, the straight-ahead par-5 ninth (481 yards) is an eagle opportunity for longer hitters, and anyone who can put the clubface on the ball should have no more than a wedge in hand on the third. It's a welcome chance to get back a stroke or even two, though the fairway mounds can produce wayward kicks depending on where your drive lands.
The par-4 tenth (353 yards), aptly named "Camel's Hump," would be unremarkable but for that hump, which is directly in front of the green. The pin is often right behind it, which means you can barely see the flag on your approach.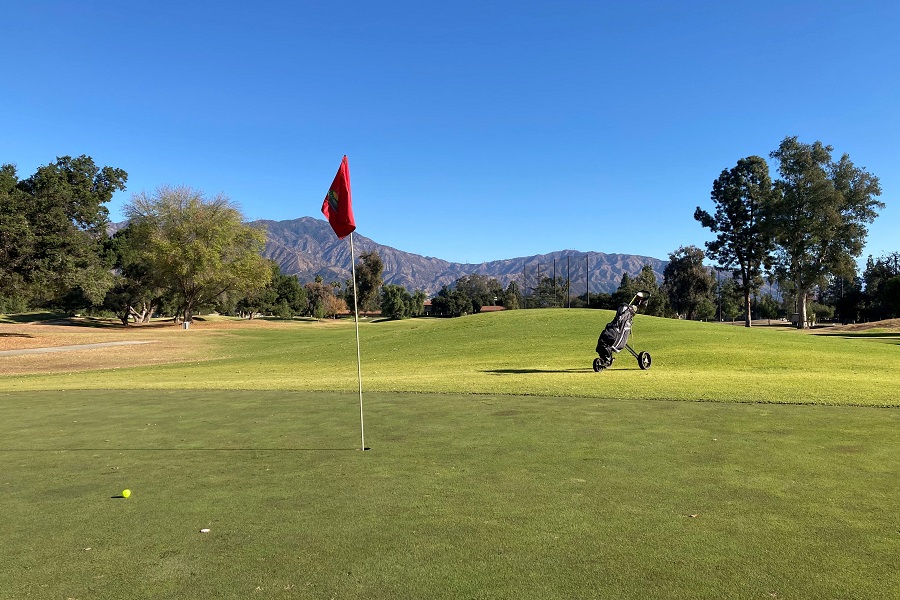 You'll have to defy the laws of physics to stop the ball near the pin in this position—the hump shunts every approach shot in its vicinity toward the back of the green. It's yet another hole that's unthreatening from the tee box but a tough par in the end.
The par-4 eleventh (407 yards) is one of the more enjoyable holes on the course, moving gradually right to left between mature trees on either side. The green—elevated, of course—is set back into a hillside with trees on top and sensibly placed bunkers right and left. It's a pretty part of the property.
The rewarding par-4 eleventh and par-3 twelfth holes are arguably the best one-two punch at Santa Anita.
Taking the baton from the eleventh, the par-3 twelfth (207 yards) completes what is arguably Santa Anita's best one-two punch. It's called "Redan," and that's exactly what it is: "Take a narrow tableland, tilt it a little from right to left, dig a deep bunker on the front side, approach it diagonally and you have a Redan."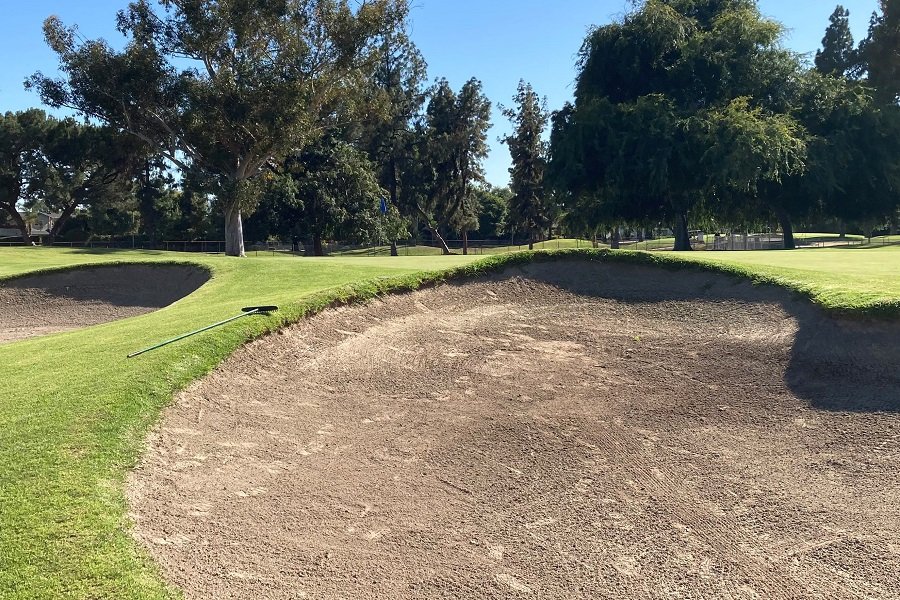 The hole overall is a high point of the layout, showing first-time designer Smith at his note-taking best. It's also a very tough par from the blues, though in classic redan style, you can land it on the right side about 20 yards shorter than the number on the card and watch it roll left toward the cup.
The dogleg-right par-5 thirteenth (509 yards) looks like a potential two-shotter on the card, but that's only the case if you can fire a deadly accurate 200-plus-yard approach shot bending in from the left to avoid the treeline on the right. Most players will be hard-pressed to pull that off, but they'll try anyway and quite possibly end up in the truly formidable greenside bunker on the right (there's also one on the left for good measure).
Getting your ball up over the lip of that bunker is no sure thing, and then you have to hope it stops before the green, sloping away from you, deposits it in a depression off the back fringe. It's hard to accept that this is a three-shot hole, but hitting the green is so difficult that you'll really want a nice full wedge for that job.
After hopefully surviving the thirteenth, you get a bit of a reprieve at the par-4 fourteenth (317 yards), although the fairway consists of scattered humps that may well leave you with a hanging lie on the approach. Just don't miss right—you'll end up way down in a valley facing a rather intimidating flop shot to recover.
The fifteenth gives you essentially no appealing options off the tee. Good luck!
Then the par-3 fifteenth (189 yards) strikes back by giving you essentially no appealing options off the tee. A right miss leaves you stuck in a depression with the narrow green running away from you on your pitch, but there's a big bunker that catches anything pin-high left, as well as a yawning bunker in front of the green that gobbles up short shots. Plus, with the green sloping down from the front, a tee shot that lands on the green can easily run off the back. "Good luck" is the best we can say.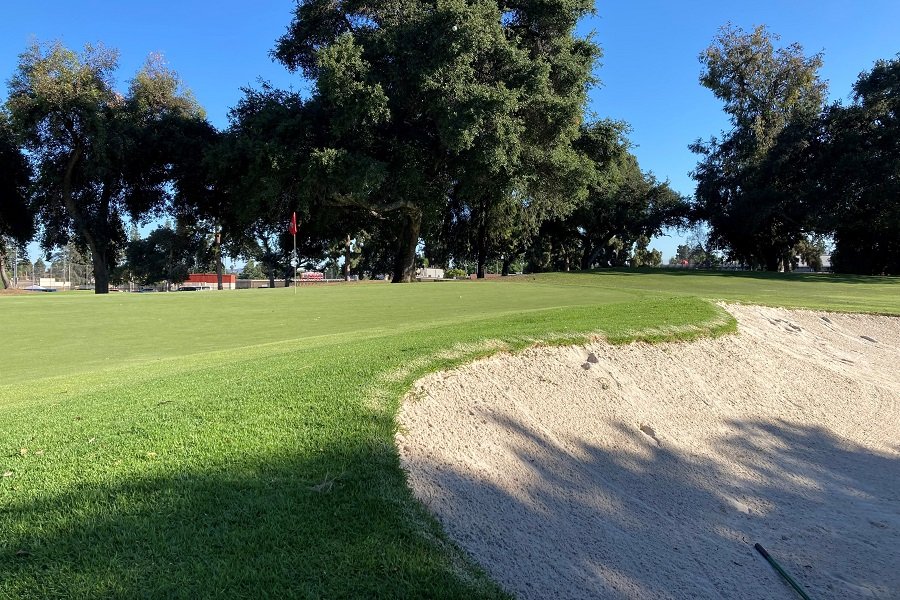 Measuring a healthy 437 yards but often playing downwind, the par-4 sixteenth is like a redan on the approach: land it front right and it'll feed down to the left. Hopefully that's how you'll play it, because misses low left or high right are no bueno.
The par-4 seventeenth (292 yards) is technically drivable, but you'll need a favorable kick and run to get past the front bunker and up onto the putting surface. Still, you might as well hit driver, because laying up off the tee brings another assortment of lie-altering humps into play. The closer you can get, the better.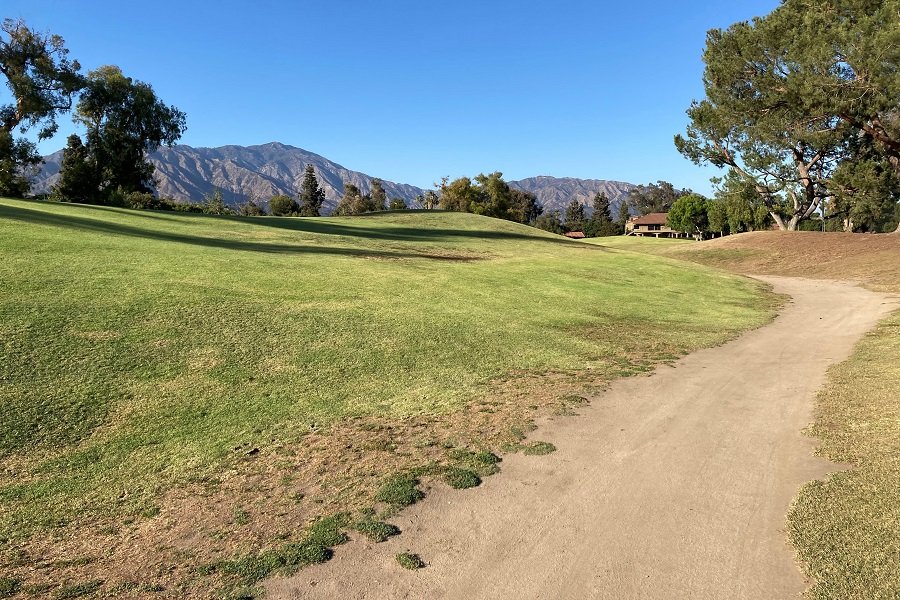 And then it's time for "Climax," a dogleg-right par-4 (439 yards) that is a slice-prone right-hander's dream. If you've got a big left-to-right drive in your repertoire, pull it out and enjoy watching your ball scoot toward the 150-yard marker, which is visible past the trees on the right side, beyond the massive humps that dominate much of the fairway. Otherwise, prepare to take a hike through those humps, some of which are pictured above—that's the fairway you're looking at, believe it or not.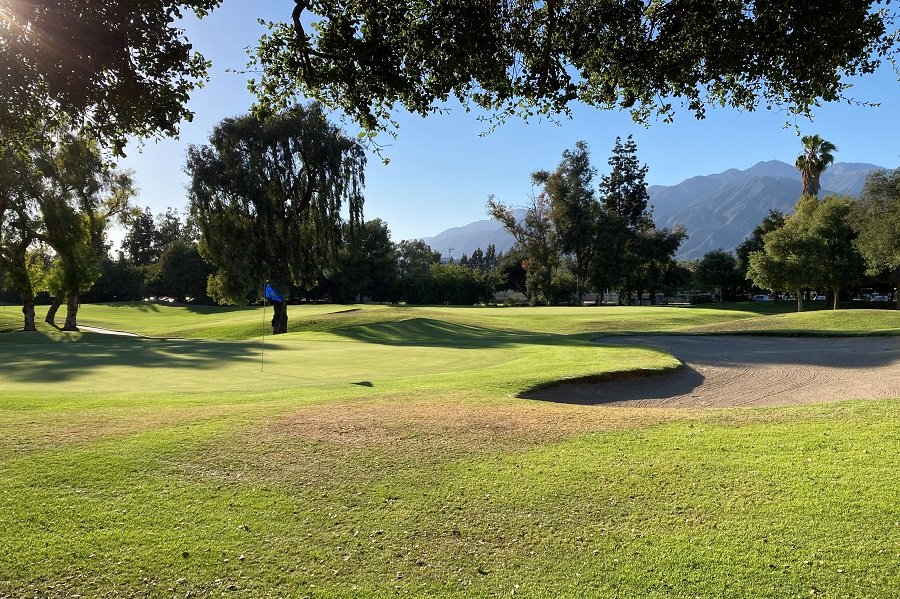 The thing about the eighteenth is that it doesn't play as tough as you'd expect, even if you drive it straight or right-to-left. While the green has bunkering left and long, you can leave your approach short for a straightforward uphill chip. Don't get too caught up in trying to play the perfect shape off the tee; recovery is within your grasp.
And recovery might be just what you'll need after a round at Santa Anita. To shoot a good score, your irons and short game need to be razor sharp, no two ways about it. But it's a course that keeps you thinking strategically the whole way through, and that fact alone makes it stand out from the crowd of generic munis.
Conditions & Pace of Play
Course maintenance is not necessarily a Santa Anita strong suit. Grass gives way to hardpan in many areas that are very much in play, while the grassy areas themselves can get bare in places, as seen in some of the photos above. Likewise, the sand in the bunkers can be inconsistent from hole to hole, which is especially vexing because sand is such an integral part of this course. The greens could be better-maintained, too.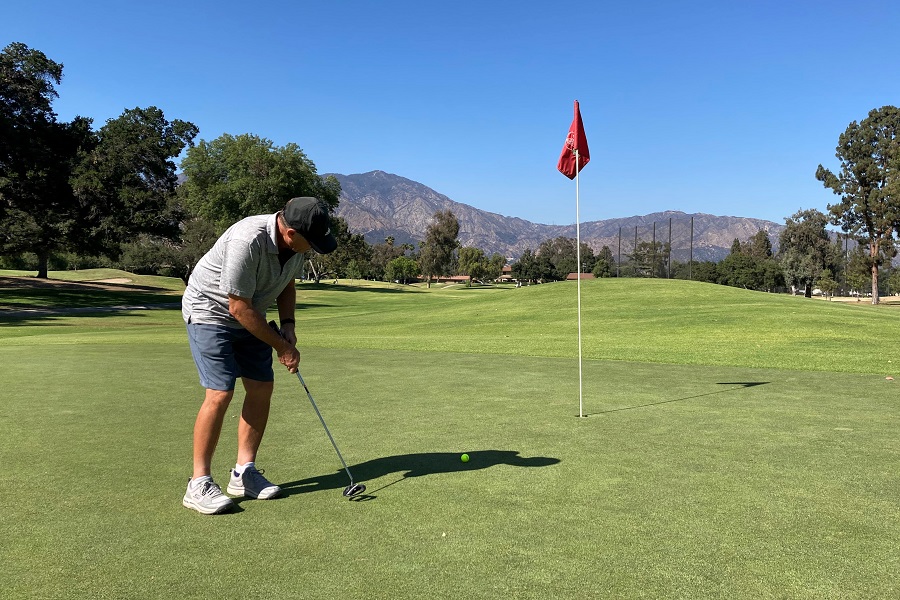 On the flip side, Santa Anita is a great Plan B if you can't find a tee time at the LA or Long Beach courses. It's not that far away, yet there always seem to be times available on fairly short notice, and that means the pace of play is often quite good. To wit, our most recent round was at 2:20pm on a perfectly sunny Friday afternoon in June, and there was no one in front of us or behind us. That's unthinkable in Los Angeles proper, and a great reason in itself to give Santa Anita a try.
Parting Thoughts
Santa Anita Golf Course has a strong personality. It'll test your game and sometimes your patience with its humpy fairways and tricky greens, but it rewards you with a real sense of accomplishment when you conquer one of its many demanding holes. Ultimately, the challenges of Santa Anita keep us coming back for more, hoping that maybe next time we'll put it all together.
---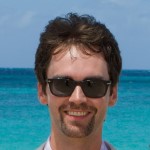 by Josh Sadlier
Based in Los Angeles but always a threat to drive long distances for golf, Josh plays Callaway XR irons and a Big Bertha Titanium 454 driver, which he ferries around in a 1997 Mercedes-Benz E320 sedan that has unexpectedly become his favorite car ever.
Santa Anita Golf Course Details
| | |
| --- | --- |
| GG Rating | 7.5/10 |
| Price | $24 - $47 |
| Address | 405 S. Santa Anita Avenue, Arcadia, CA 91006 |
| Website | Visit |
| Phone | 626-447-2331 |
| Holes | 18 |
| Par | 71 - 74 |
| Yardage | 5862 - 6412 |
| Course Rating | 68.5 - 73.0 |
| Slope | 115 - 124 |
| Cart | Available at extra cost |
Santa Anita Golf Course Photos (14)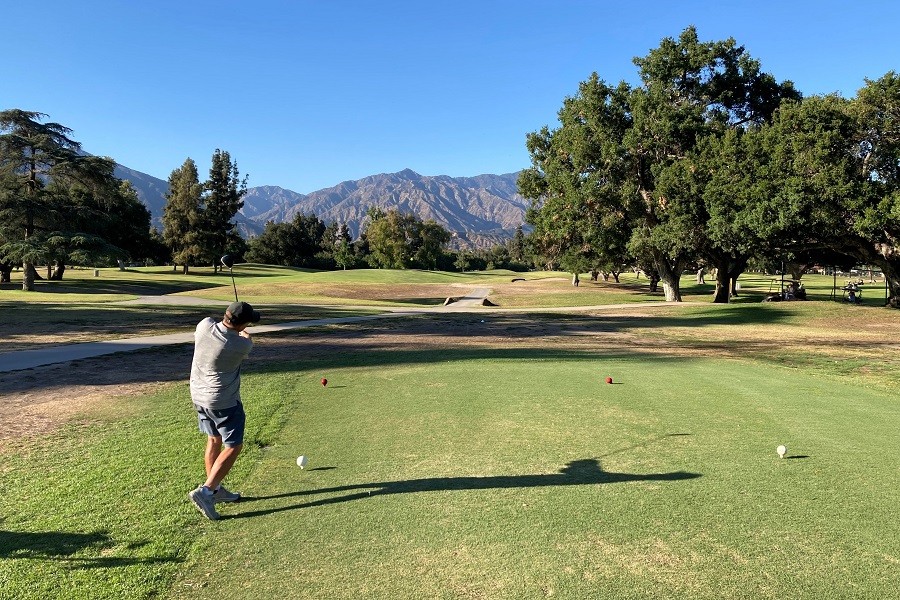 Santa Anita Golf Course: Hole #18 Tee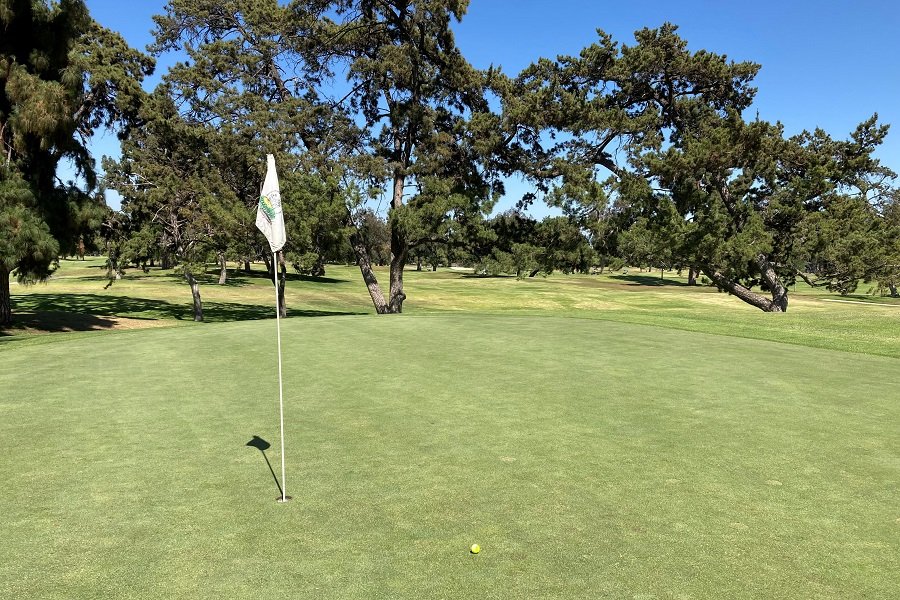 Santa Anita Golf Course: Hole #5 Green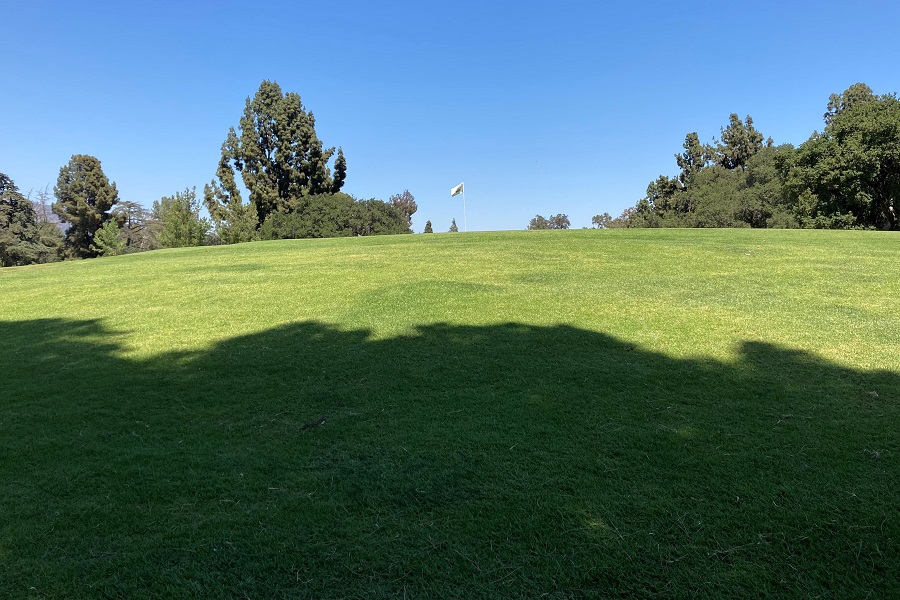 Santa Anita Golf Course: Hole #2 Green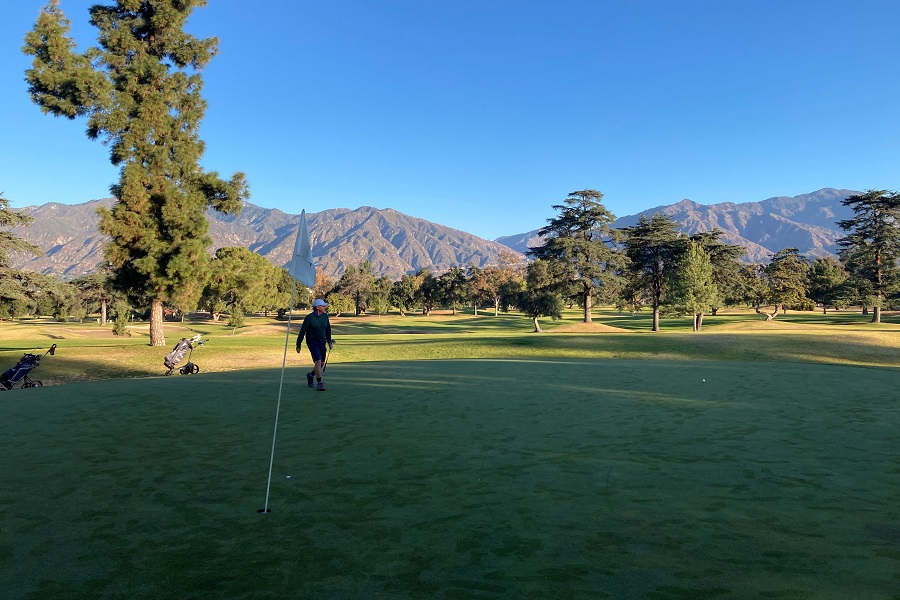 Santa Anita Golf Course: Hole #2 Green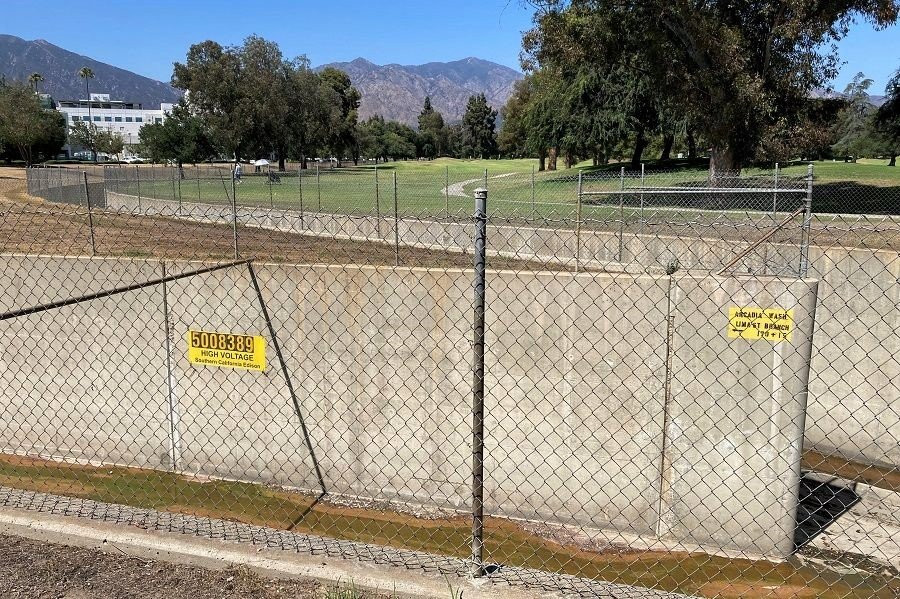 Santa Anita Golf Course: Hole #5 Detail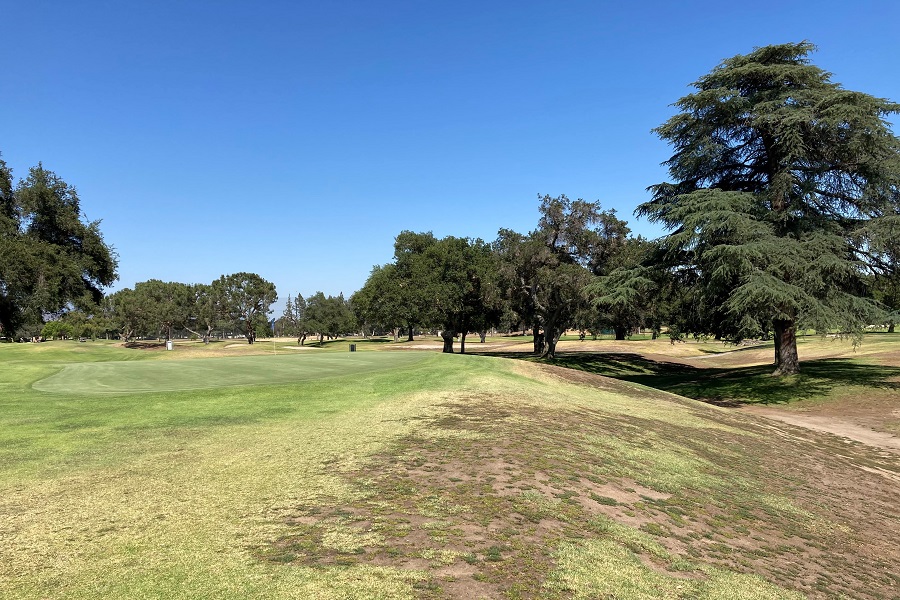 Santa Anita Golf Course: Hole #6 Approach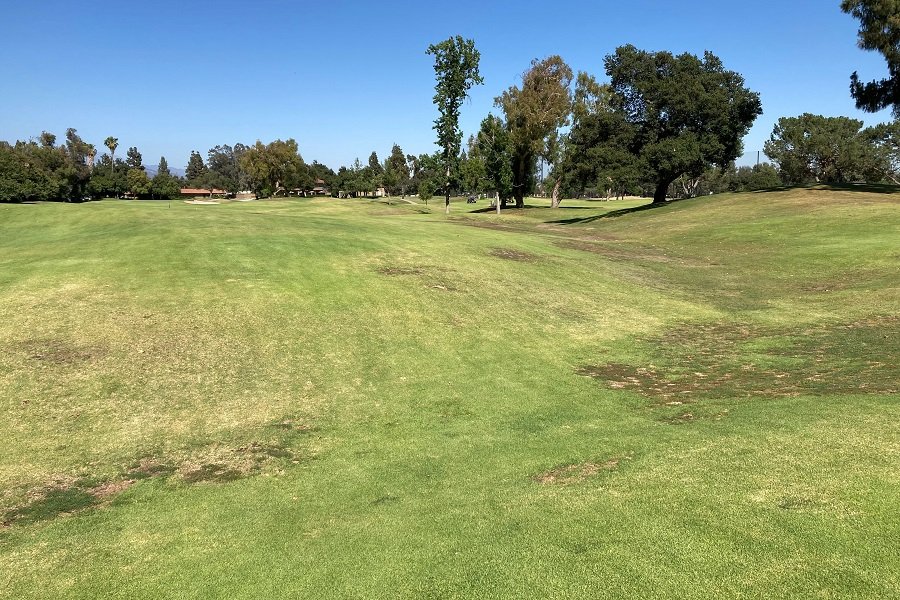 Santa Anita Golf Course: Hole #9 Fairway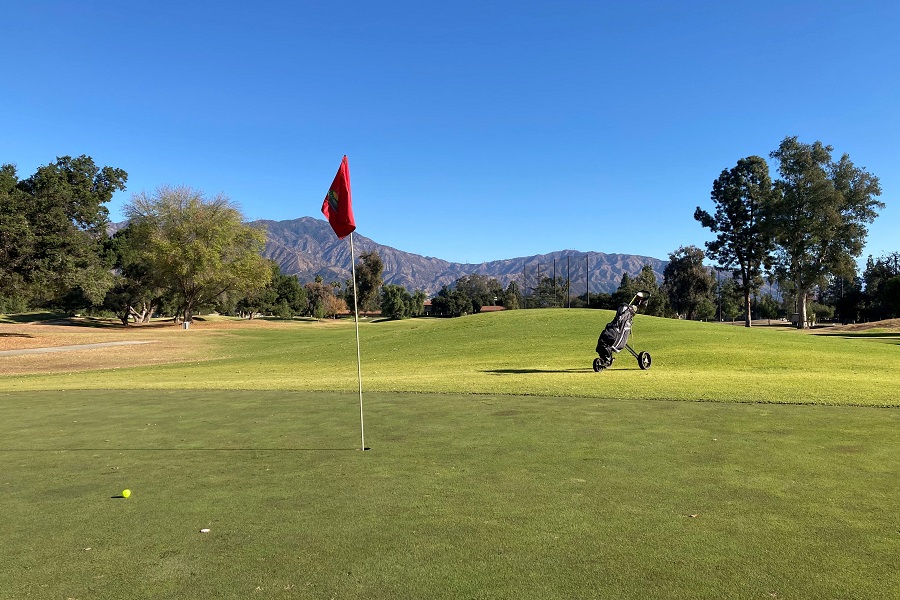 Santa Anita Golf Course: Hole #10 Green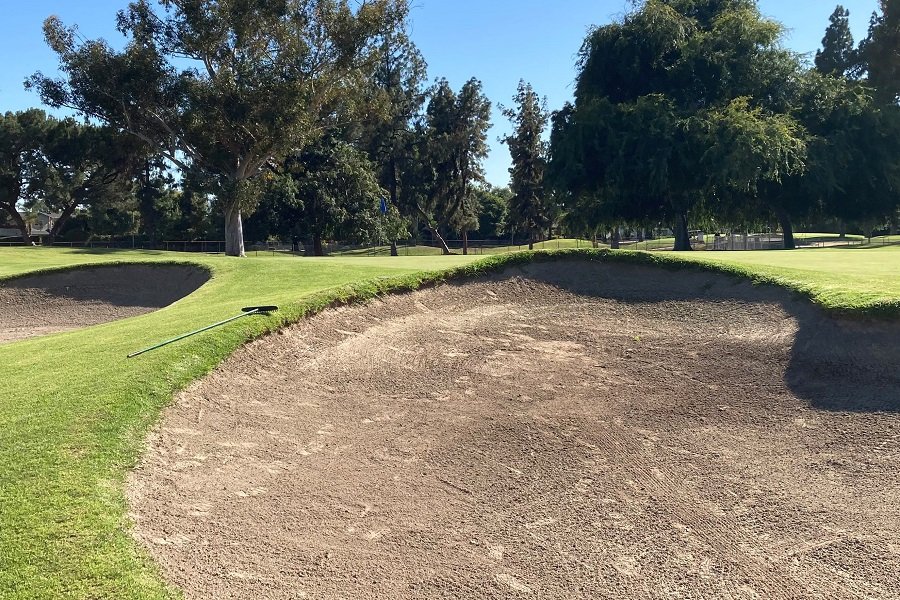 Santa Anita Golf Course: Hole #12 Bunker
Santa Anita Golf Course: Hole #13 Greenside Bunker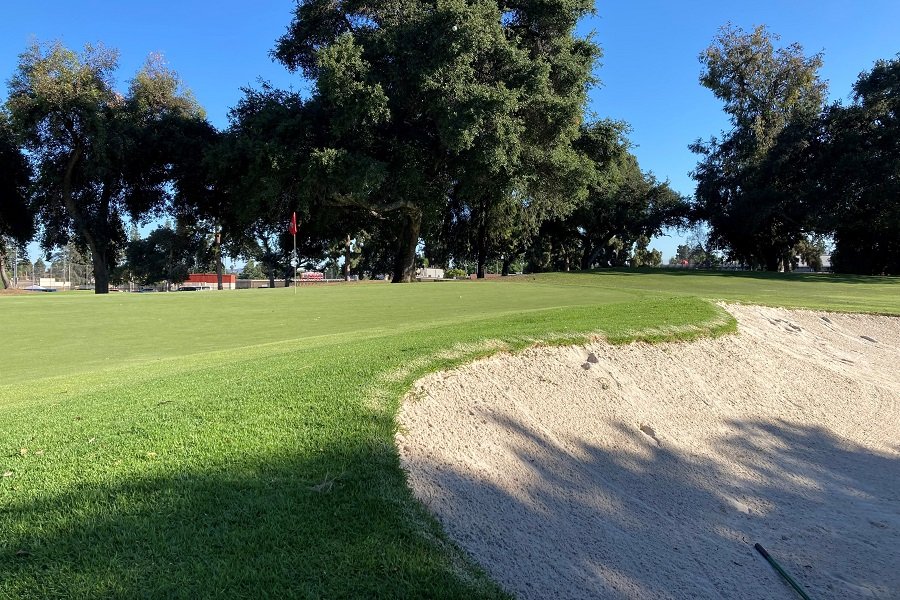 Santa Anita Golf Course: Hole #16 Green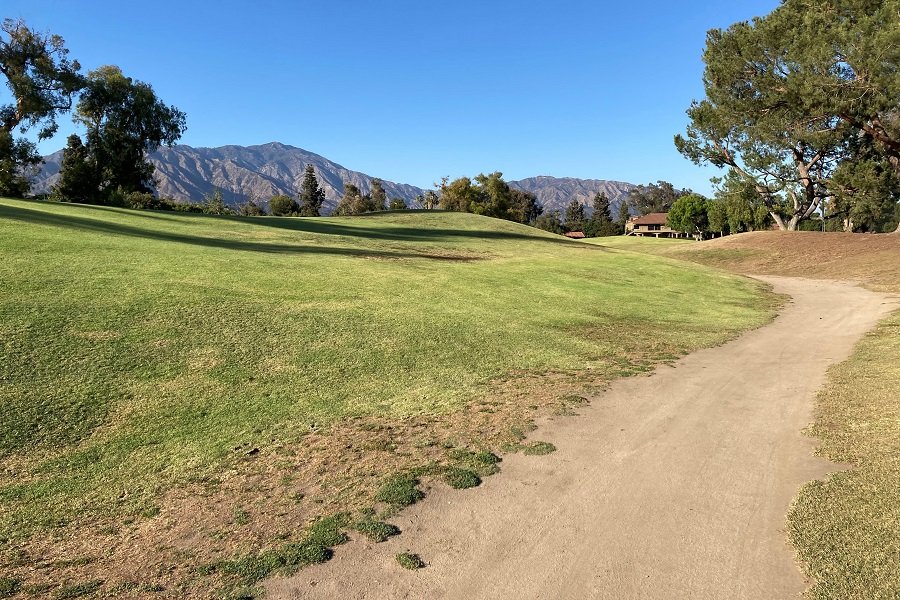 Santa Anita Golf Course: Hole #18 Fairway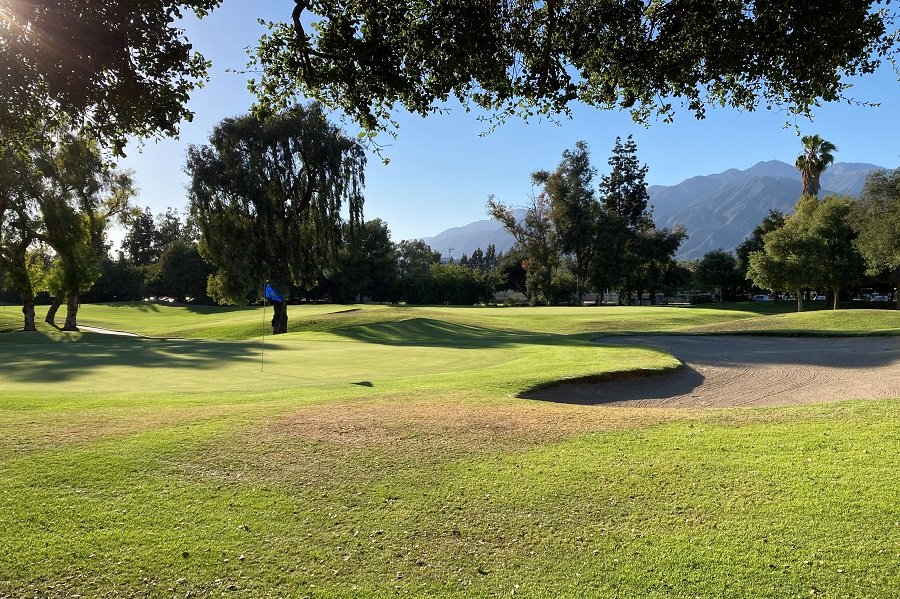 Santa Anita Golf Course: Hole #18 Green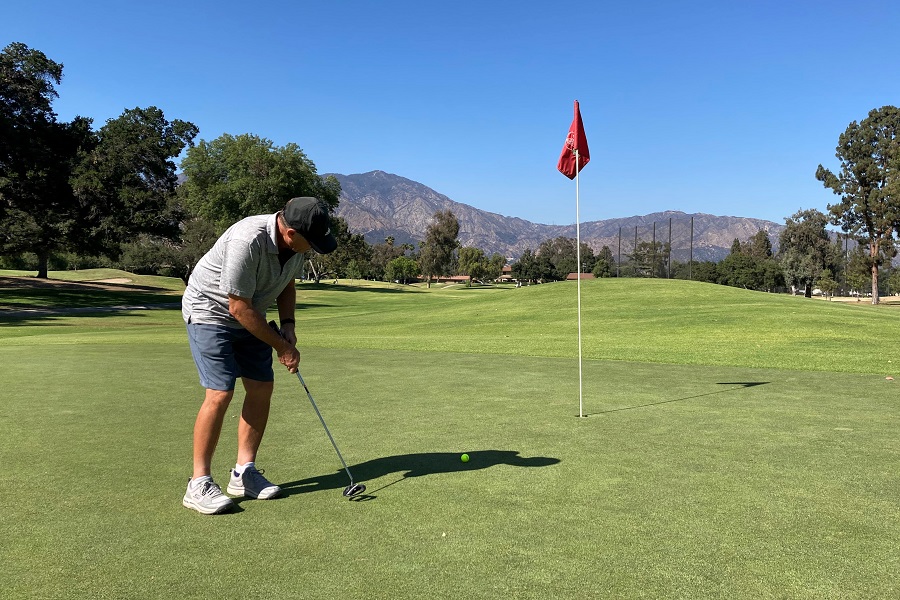 Santa Anita Golf Course: Hole #10 Green
---