URL copied to clipboard. Send it!
Los Angeles, CA $10-$22
Roosevelt Golf Course
The Best Nine-Hole Track in SoCal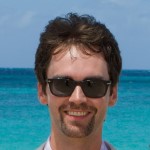 by Josh Sadlier | May 27, 2021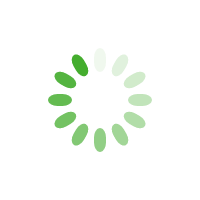 ---
---
What's the signature golf course in the city of Los Angeles? If nine-hole courses are eligible, then the answer is Roosevelt, without a doubt. Views of Griffith Observatory from multiple holes? Check. Quintessential LA canyon setting? Oh yes. Peace and quiet high above the city? You bet—with no vehicle traffic anywhere near the course, you're more likely to hear the wind whispering through the pines. And unlike most so-called executive courses, Roosevelt boasts an undulating, characterful layout with a blend of six par 4s and three par 3s that lets you use every club in your bag. Go play it; you'll love it. Just don't let too many people in on this surprisingly well-kept secret.
Pros & Cons
Idyllic location in Griffith Park, distinctive and memorable layout, engaging for golfers of all skill levels, iconic views, incredible value.
Tee boxes can be patchy and hard, pace of play is often leisurely.
Banish the term "executive course" from your brain. Roosevelt is a great golf course, period.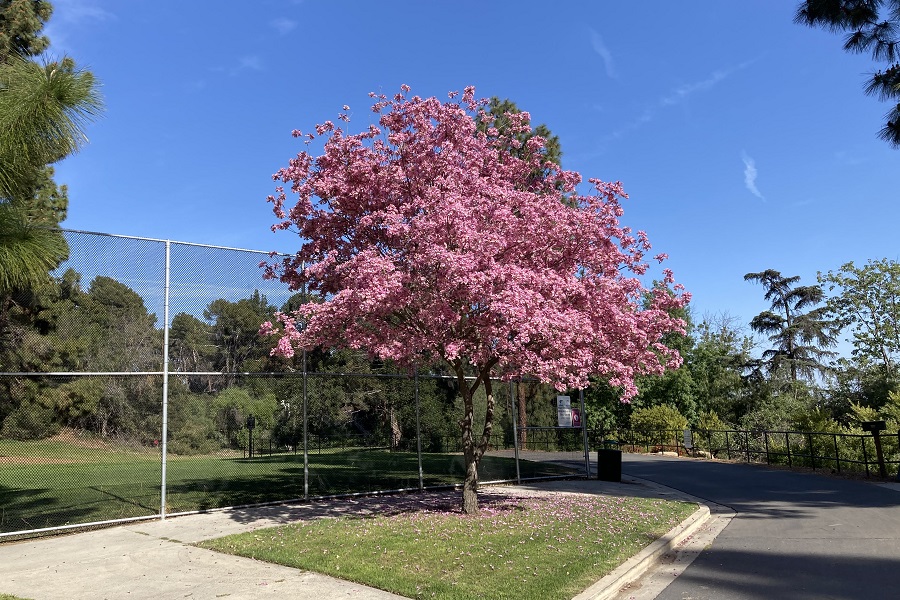 Intro to Roosevelt Golf Course
Like many Los Angeles landmarks, Roosevelt has a colorful history. After opening in 1927 with a nine-hole layout designed by the legendary Tom Bendelow, a.k.a. "the Johnny Appleseed of American golf," it was overhauled in 1937 by William P. "Billy" Bell, who seems to have been involved in some way with every LA course in that era.
But that's not the Roosevelt you'll play today.
In the 1960s, the Los Angeles Zoo took over Roosevelt's original site on the north side of Griffith Park, and the course was rebuilt on the cooler south side, in the hills just east of Griffith Observatory. In 2019, it was the rebuilt track's turn for an overhaul, this time by Forrest Richardson of Richardson | Danner, a firm with many notable courses to its credit.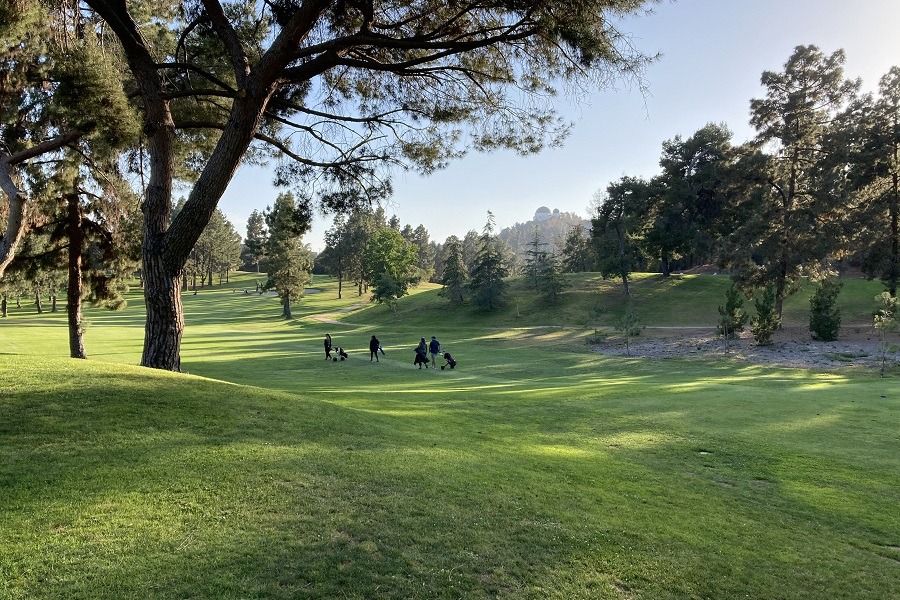 The sum total of this journey is a nine-hole course that's as stimulating and engrossing as any 18-holer in the area. So much more than just another muni, today's Roosevelt is a regional treasure that belongs on any SoCal golfer's short list.
Playing Roosevelt Golf Course
Black Tees (2,496 yards)
There's no driving range at Roosevelt, so it's just as well that the par-4, 275-yard first is the most straightforward hole on the course (ignore the handicap of 6 on the scorecard; this is as easy as it gets). One of Roosevelt's few bunkers guards the green on the left, but there's no other trouble to speak of. Bogey is the worst-case scenario for a decent player.
That's why the par-4 second comes as a rude awakening. Playing every bit of 391 yards from the tips, its green blocked from view by an imposing grade rising from the tee, it demands a well-struck shot of at least 210 yards to get up there and have a good look at the pin. Steep, gnarly hillsides guard both sides of the fairway, so you might be tempted to tee off with a long iron or hybrid, but a perfect right-to-left drive over the hill leaves just a short iron in. It's a tough risk/reward decision early in the round.
The second at Roosevelt is one of the most challenging par 4s in the city.
You'll certainly want to put as much loft as possible on your second shot, because the green is also elevated, with deep valleys lurking on every side but the left. Miss short, right, or long and you'll probably have a tough recovery shot from the side or base of a hill, so you need to carry your approach all the way to the green and hope it stops. The green itself has a lot of slope in it, too. It's a serious golf hole—one of the most challenging par 4s in the city.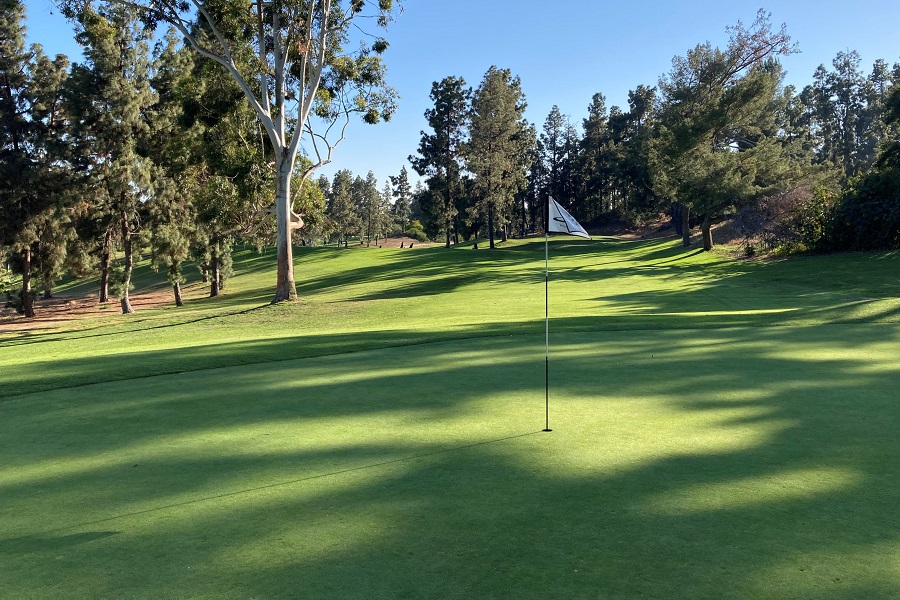 Now that #2 has set the tone, it's an immersive experience all the way home. The 155-yard par-3 third is the easiest hole according to the scorecard, but it's no cakewalk, requiring an accurate tee shot between an overhanging eucalyptus on the right and a threatening bunker short left. Next up is the par-4 fourth (335 yards), a gem of a hole where a 200-yard drive leaves a tough short iron up a steep hill with no margin for error on the long side. Overshoot it by five yards and you've donated your ball to an inaccessible penalty area.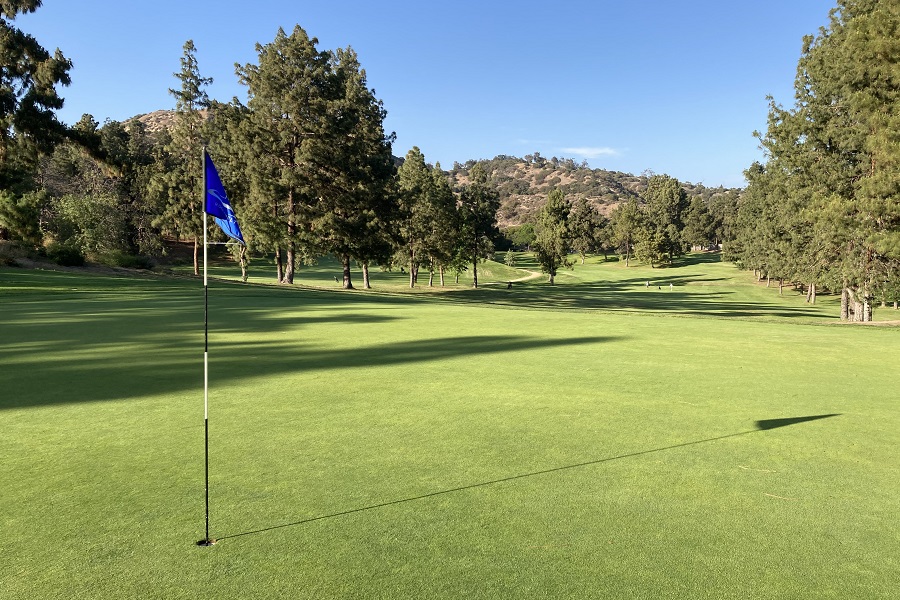 The dogleg-left par-4 fifth (344 yards) is an excellent sequel to the fourth, starting with an elevated tee box from which you'll need to carry your shot 200-plus yards across a valley for a favorable angle to the narrow green. Then there's the 315-yard par-4 sixth, a downhill hole with city views in the background and a very tight fairway that slopes hard right to left.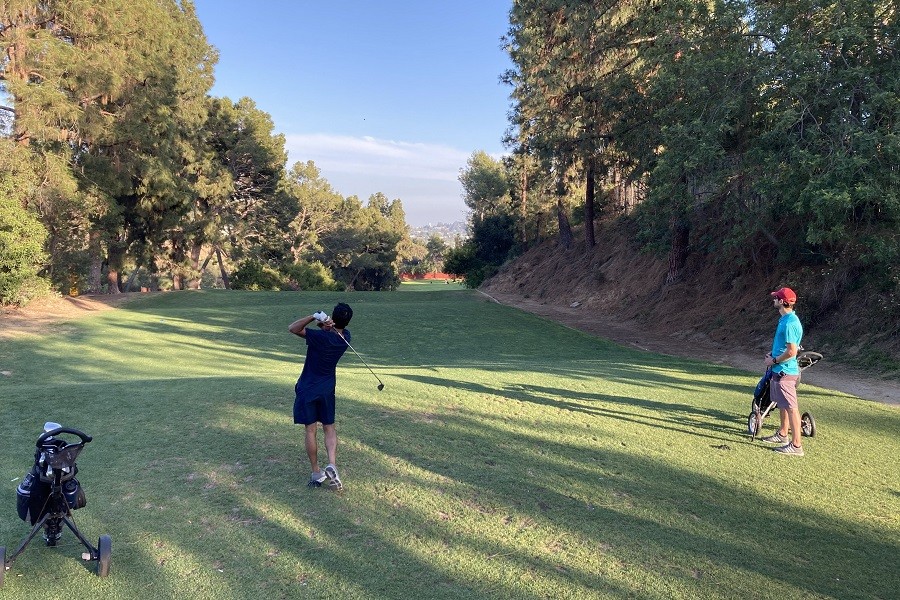 Some will be tempted to pull lumber on the sixth and go for glory, but the smart play is to take a short iron or even a wedge and try to loft it straight down the right side, hugging the tree line. Pull it off and you'll have an easy approach shot from the middle of the fairway, possibly using the same club, though the inevitable hanging lie will give you something to think about.
You get a bit of a reprieve on the 163-yard seventh, an uphill par 3 that's pleasant but not particularly notable aside from some distinctive humps in front of the green. Then comes one of the most unusual and memorable par 4s around: the dogleg-right 351-yard eighth.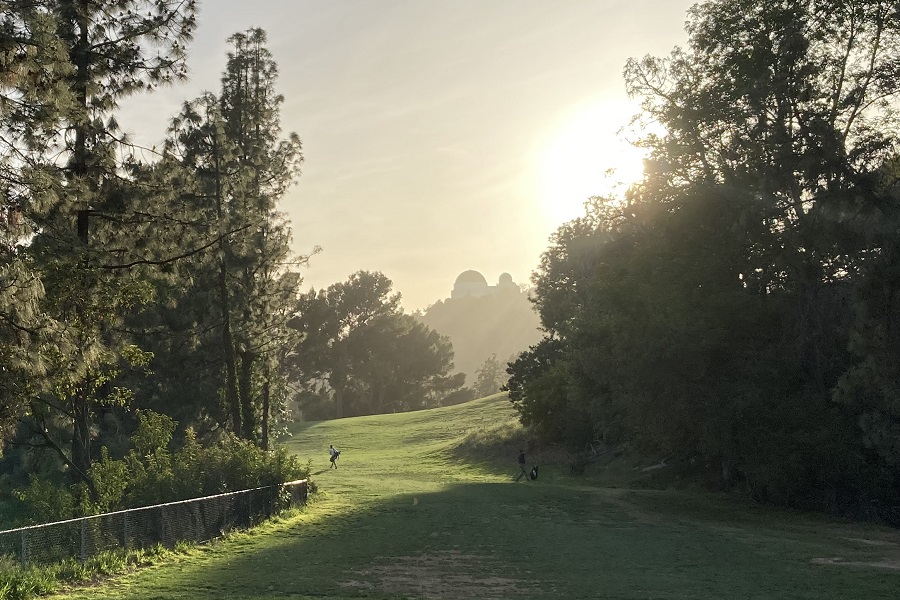 There's more room to the left than you'd think, but even knowing that, it's still one of the more unsettling tee shots you'll ever hit. You need a solid 215-yard strike up the hill, past trees encroaching from the right, to get to the hilltop aiming flag, at which point the fairway turns sharply down to the right.
Your first swing at the par-4 eighth is one of the more unsettling tee shots you'll ever hit.
Miss your tee ball right and you're stuck up a steep hillside that's effectively a one-stroke penalty—you're looking at a blind pitch out to the fairway and then possibly an awkward wedge over the bunker in front of the green for your third. But if you hit it right-to-left and overcook it, you could end up over the left boundary fence in someone's backyard.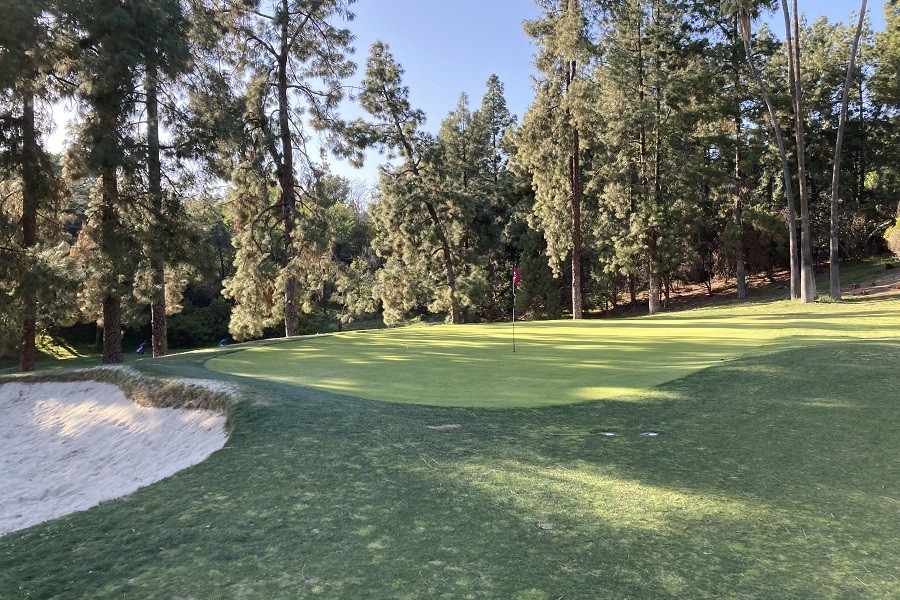 If you manage to give yourself a good look at the green with your drive, you'll be feeling like a hero, but now you've got a new set of problems. The downhill approach shot will drift left from your sidehill lie and come in hot, and anything too hot ends up in the vicinity of the ninth tee, well below the green and potentially blocked coming back up by large pine trees. Par here is an achievement for even a highly skilled player. No matter what happens, it's a hole you're not likely to forget.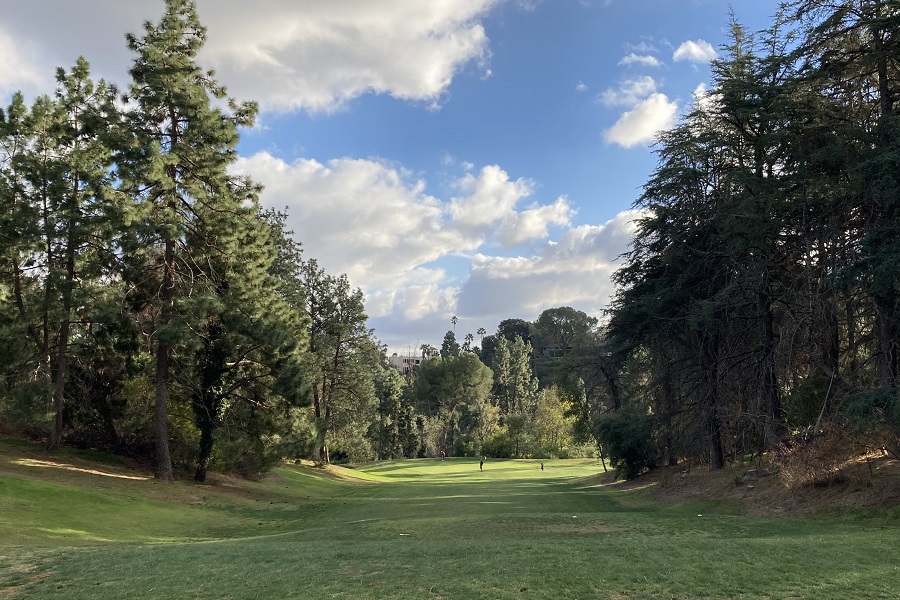 After the thrills and possibly spills of the eighth, the 167-yard par-3 ninth lets you down gently. The only real danger here is taking too much club on the downhill tee shot and ending up in the penalty area long, which is ominously marked as a rattlesnake habitat. The green is huge, and shots that land short will try to run onto the putting surface, though some hidden breaks await.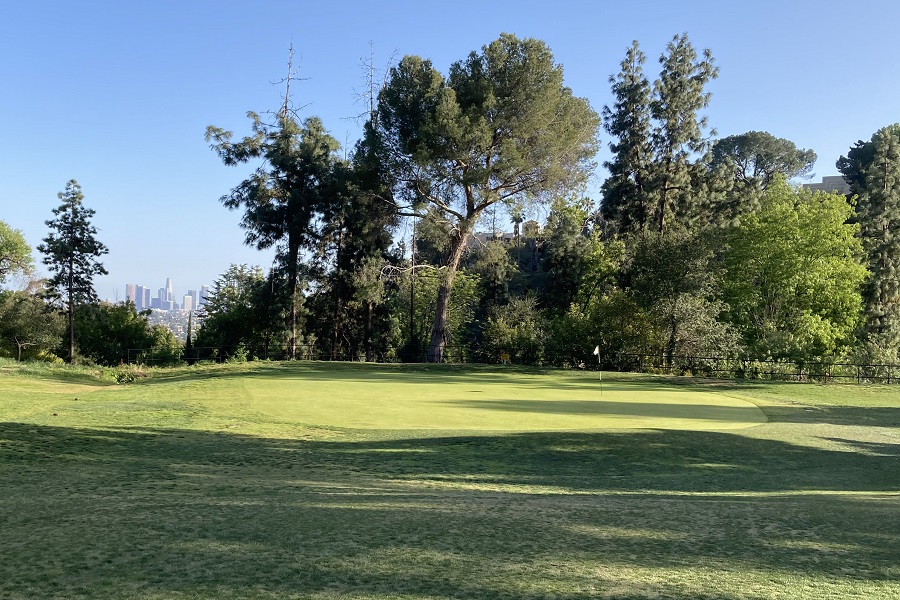 And there you have it. Nine sublime holes of golf and you're back where you started—the first tee is directly to the right. A walk in the park, except the golfing part was probably anything but.
Conditions & Pace of Play
The overhaul in 2019 included the installation of a new irrigation system, and there's a sense that maintenance standards have been raised accordingly. Roosevelt's greens are consistently in good shape (the photos in this review don't lie), rolling truer than typical LA muni greens.
The tee boxes are the biggest weakness, lacking both adequate grass coverage and supple soil.
The fairways are pretty well-kept, too, with only a few patchy areas here and there. The tee boxes are by far the biggest weakness, lacking both adequate grass coverage and supple soil. Stay tuned, though; repairs to some of the tees were underway as of this writing.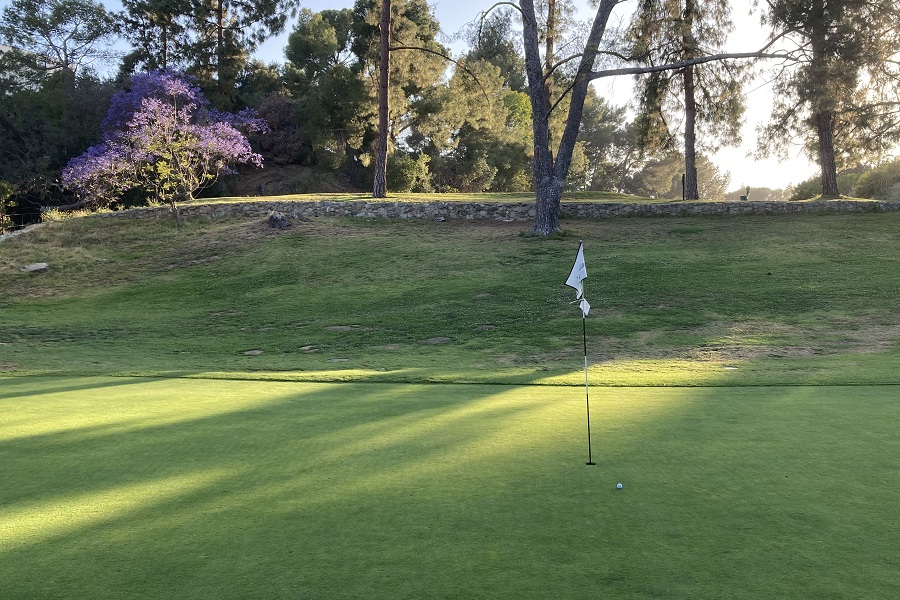 As for the pace of play, Roosevelt attracts players of all levels, which is a testament to its accessibility and thoughtful design. Naturally, the combination of fivesomes and diverse skill sets adds some time to the average round. The good news is that the course is chock full of beautiful places to wait, and the pace does tend to pick up after a few holes. That's a fringe benefit of having just three par-3s total and only one in the first six holes, as par-3s are where the bottlenecks tend to be.
Parting Thoughts
Nine-hole courses aren't usually part of the conversation about the best golf courses in a given region, but Roosevelt is a notable exception thanks to its peerless location, iconic LA views and challenging, imaginative layout.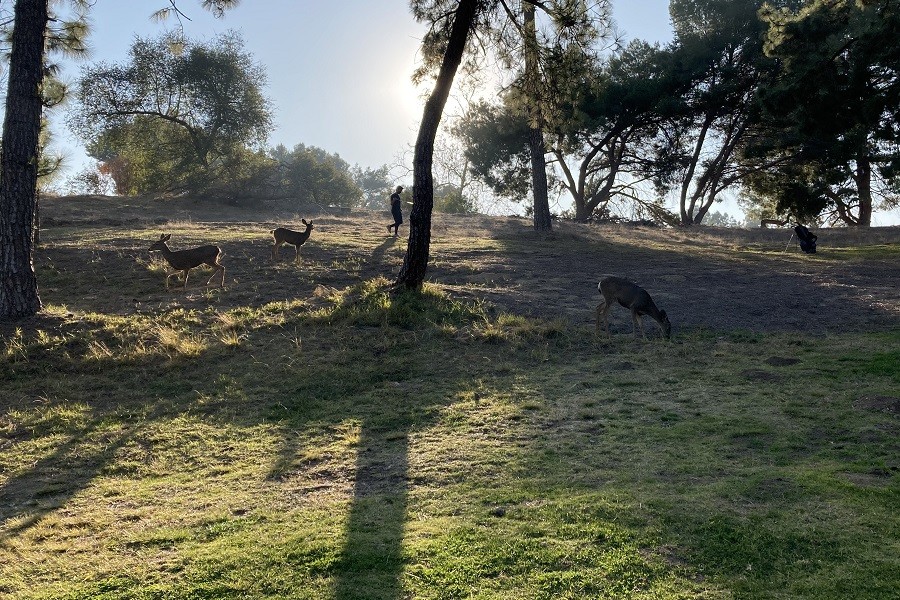 Throw in exceptionally affordable pricing—10 bucks for an afternoon tee time that lets you finish during the golden hour? really?—and it's hard to see how one could golf more greatly in the City of Angels.
---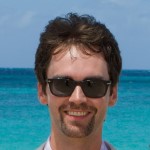 by Josh Sadlier
Based in Los Angeles but always a threat to drive long distances for golf, Josh plays Callaway XR irons and a Big Bertha Titanium 454 driver, which he ferries around in a 1997 Mercedes-Benz E320 sedan that has unexpectedly become his favorite car ever.
Roosevelt Golf Course Details
| | |
| --- | --- |
| GG Rating | 7.8/10 |
| Price | $10 - $22 |
| Address | 2650 N Vermont Ave, Los Angeles, CA 90027 |
| Website | Visit |
| Phone | 323-665-2011 |
| Holes | 9 |
| Par | 33 |
| Yardage | 1641 - 2496 |
| Course Rating | 59.2 - 68.8 |
| Slope | 89 - 114 |
| Cart | Not available—walking only |
Roosevelt Golf Course Photos (12)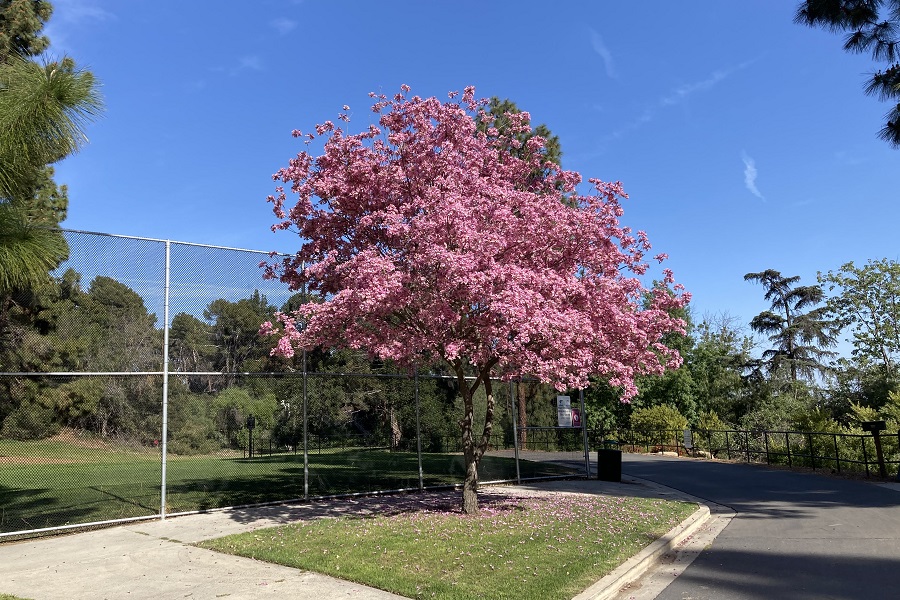 Roosevelt Golf Course: Hole #1 Detail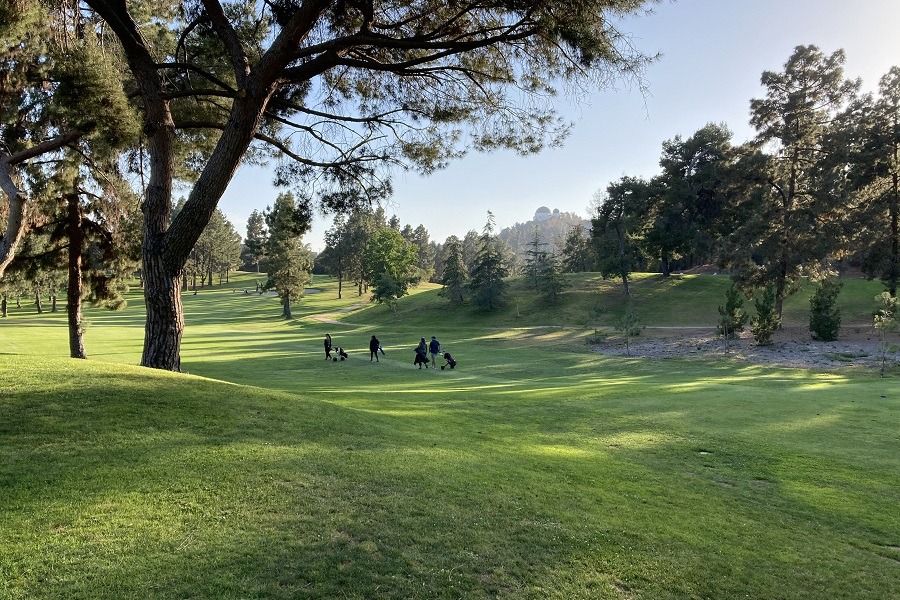 Roosevelt Golf Course: Hole #4 Fairway
Roosevelt Golf Course: Hole #2 Green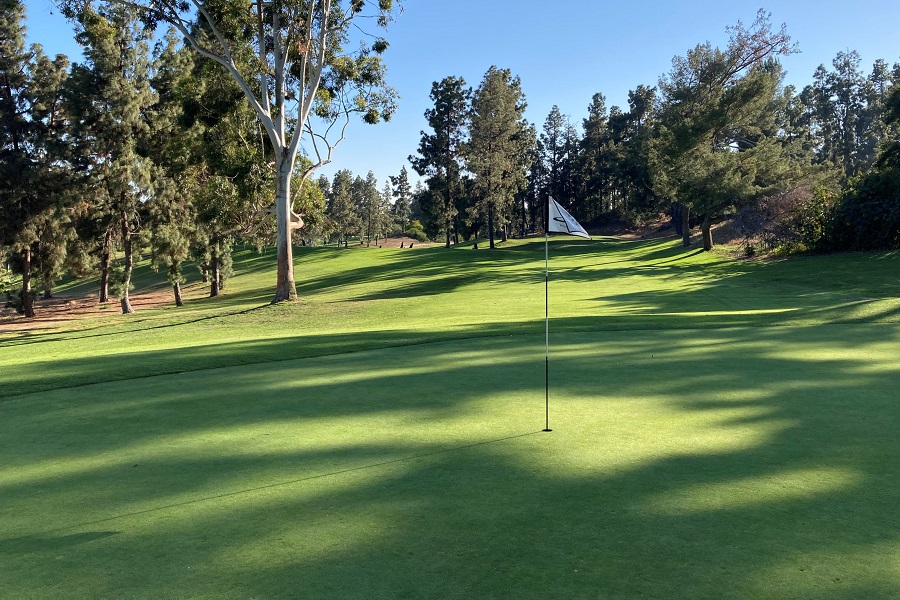 Roosevelt Golf Course: Hole #3 Green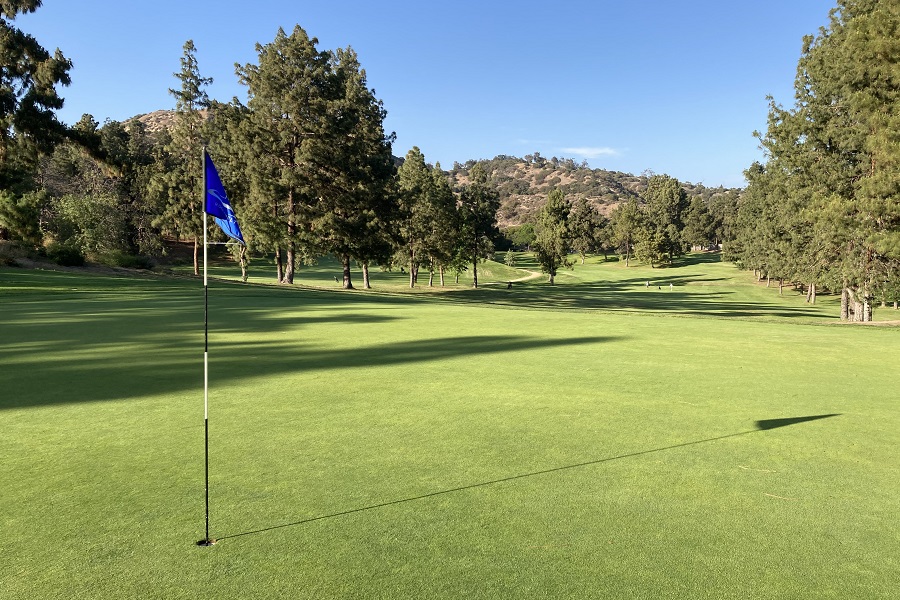 Roosevelt Golf Course: Hole #4 Green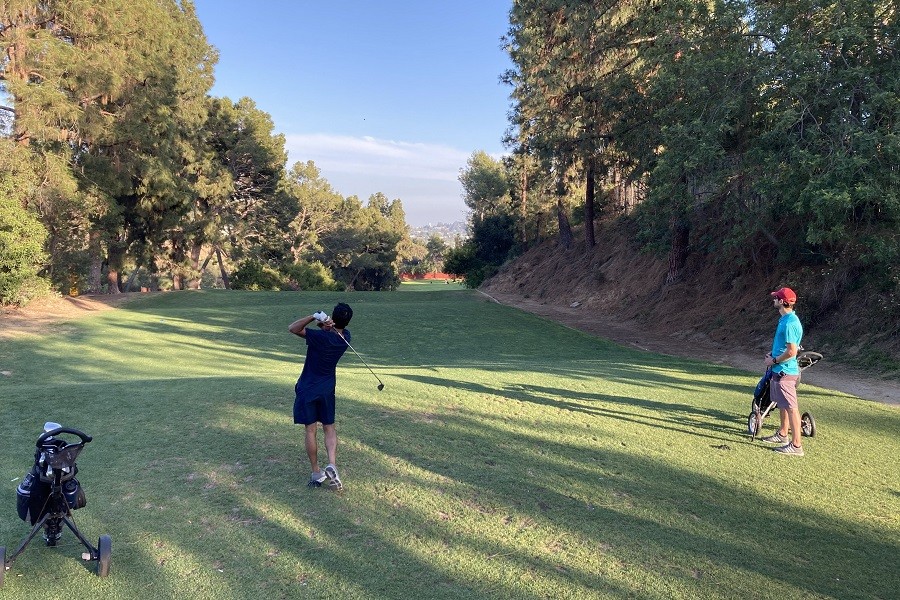 Roosevelt Golf Course: Hole #6 Tee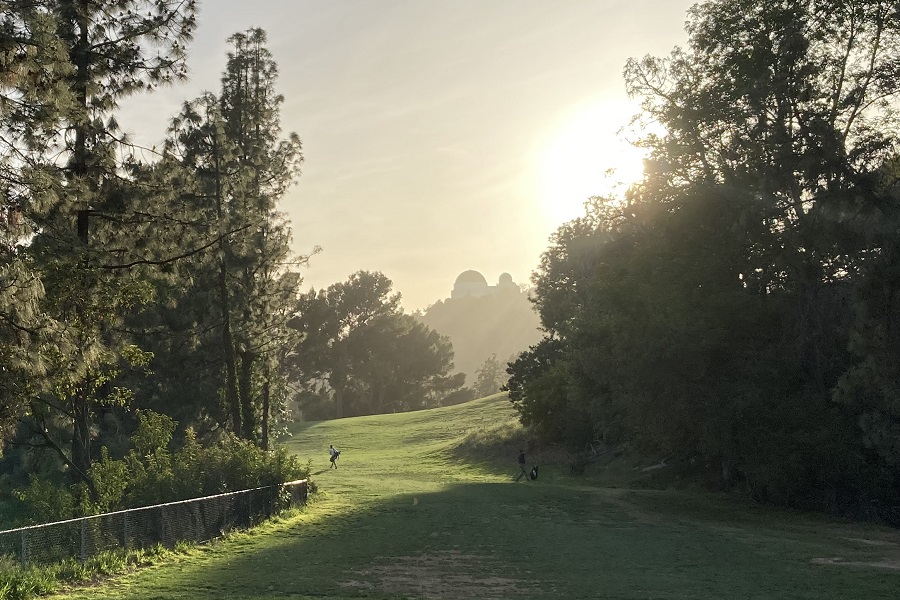 Roosevelt Golf Course: Hole #8 Fairway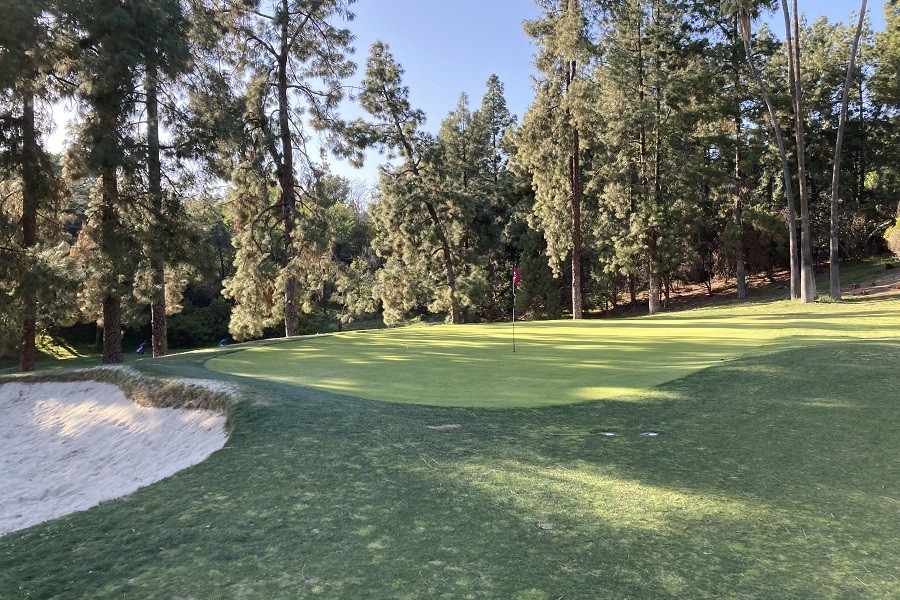 Roosevelt Golf Course: Hole #8 Green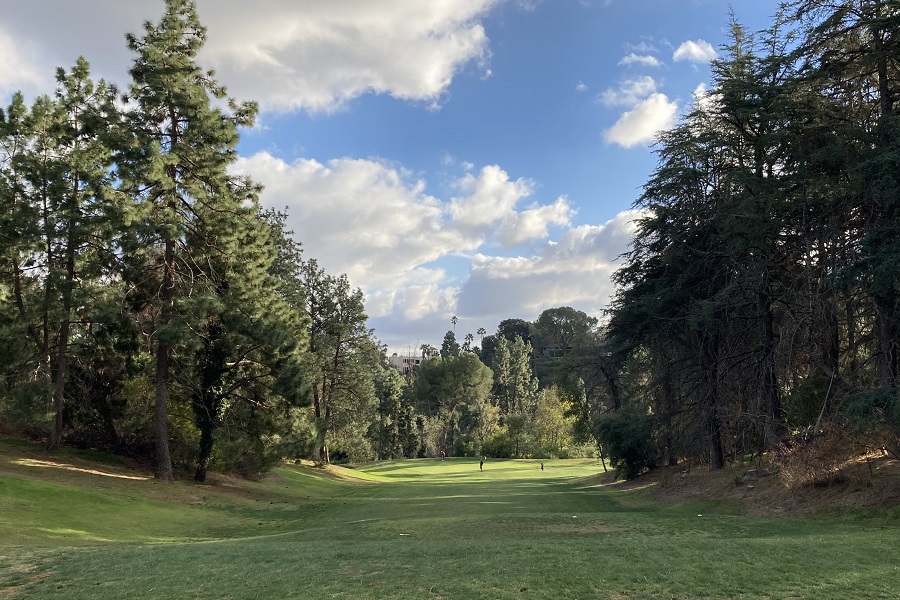 Roosevelt Golf Course: Hole #9 Tee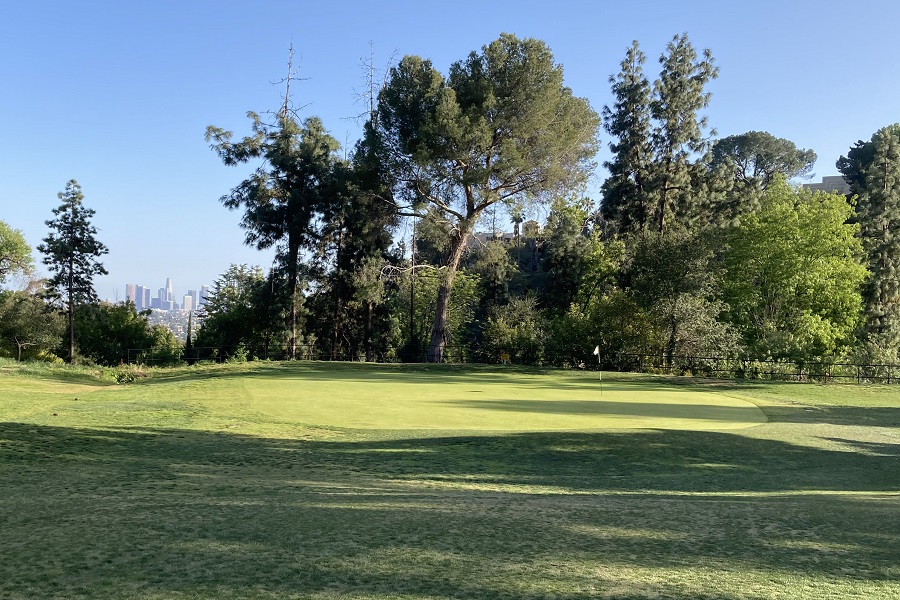 Roosevelt Golf Course: Hole #9 Green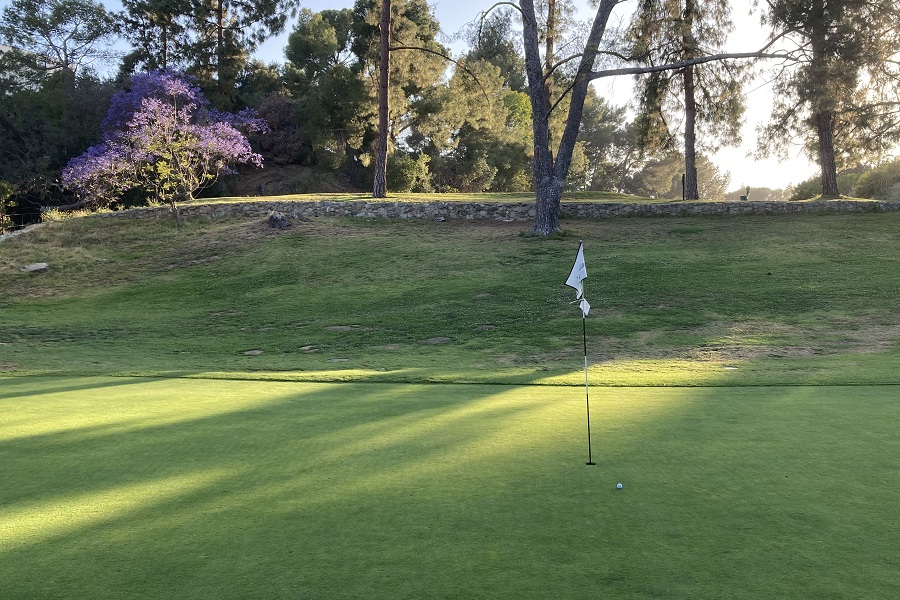 Roosevelt Golf Course: Hole #6 Green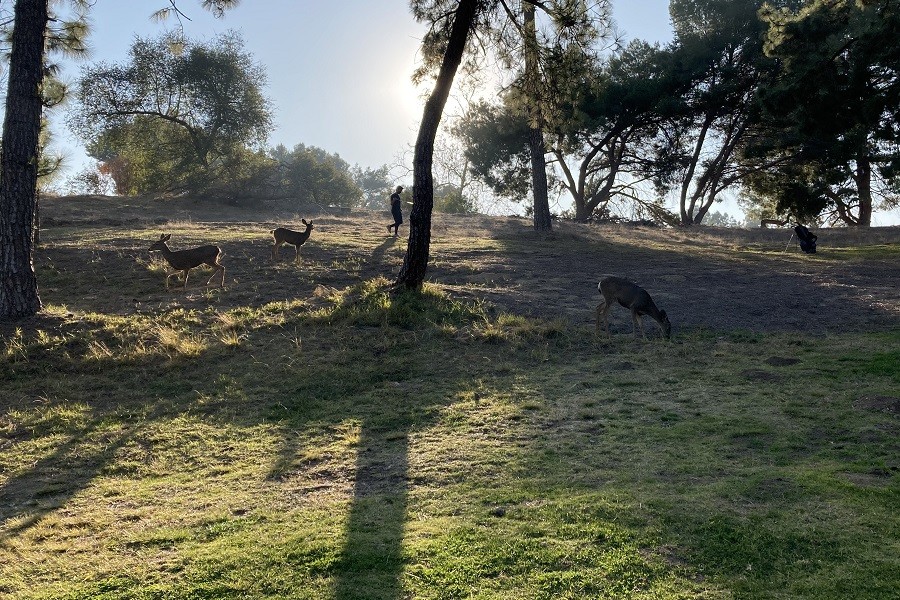 Roosevelt Golf Course: Hole #6 Rough
---